Trusted by 4,000+ growing
e-commerce stores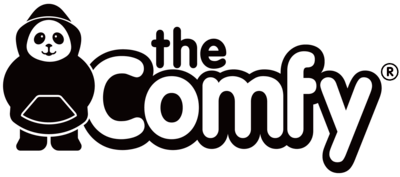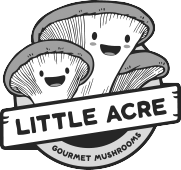 Spend more time growing your business,
less time answering emails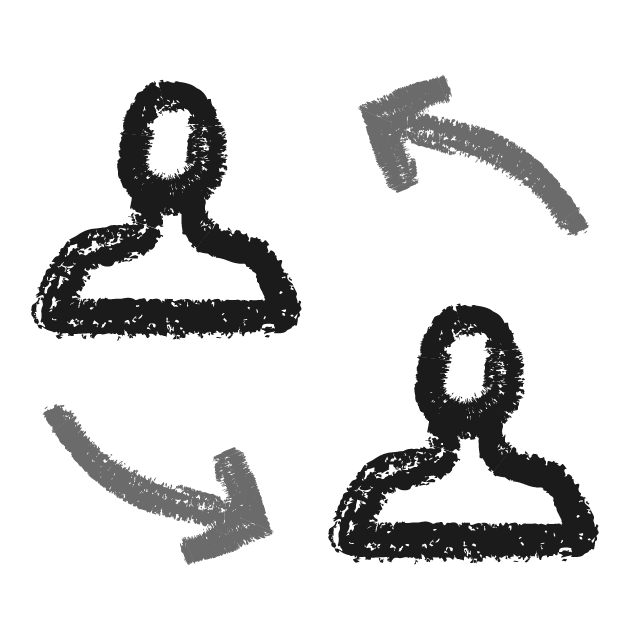 Organize urgent conversations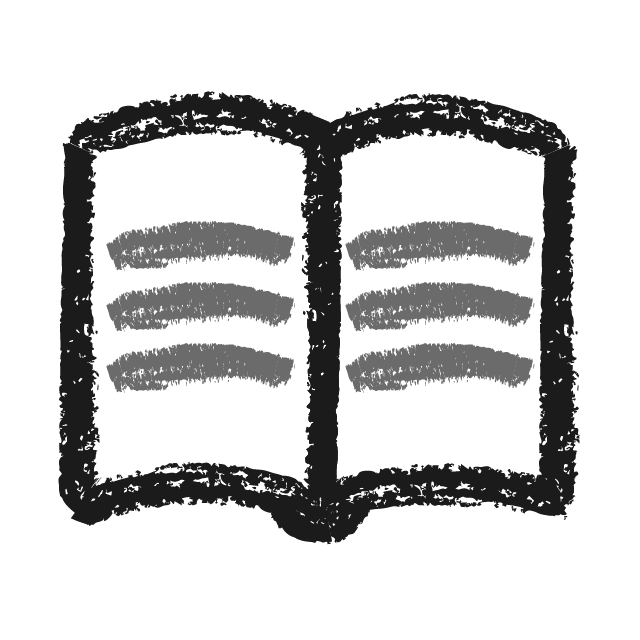 Deliver instant answers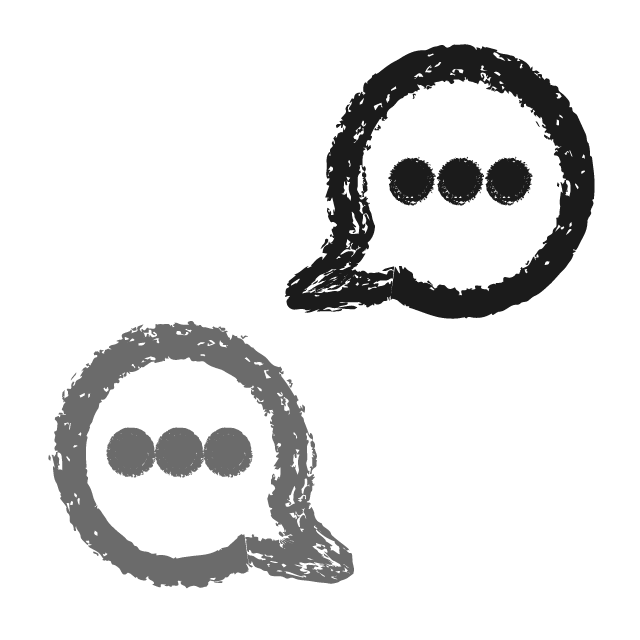 Drive sales with live chat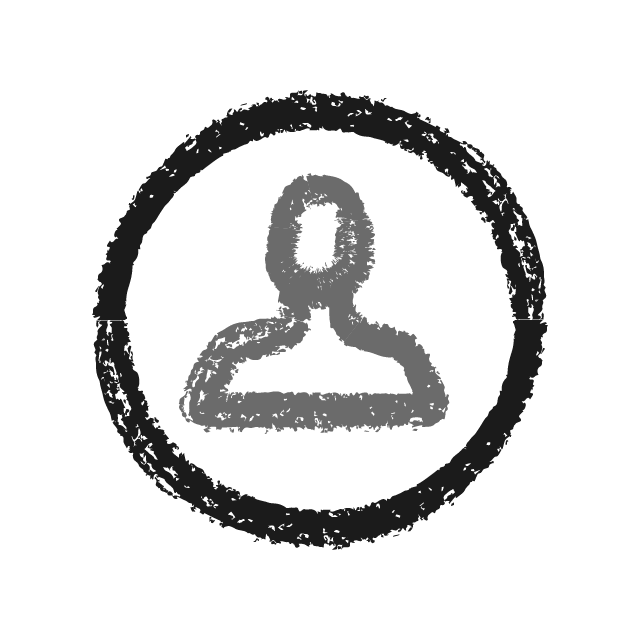 Track customer insights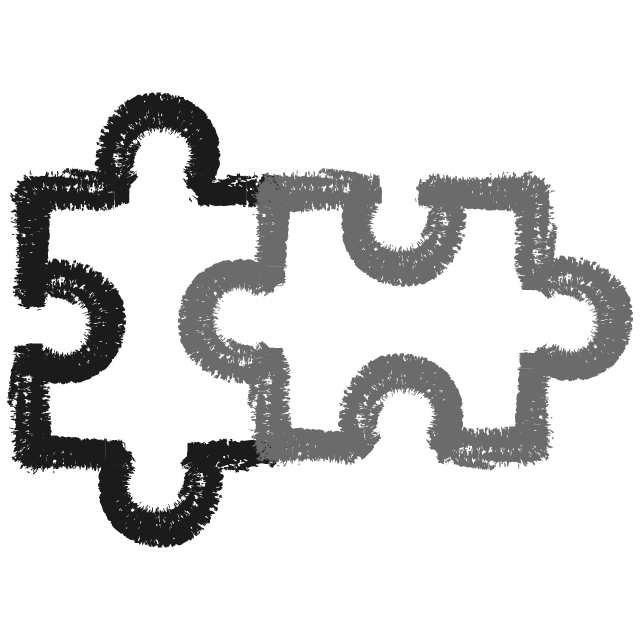 Integrate your e-commerce tools
Book a demo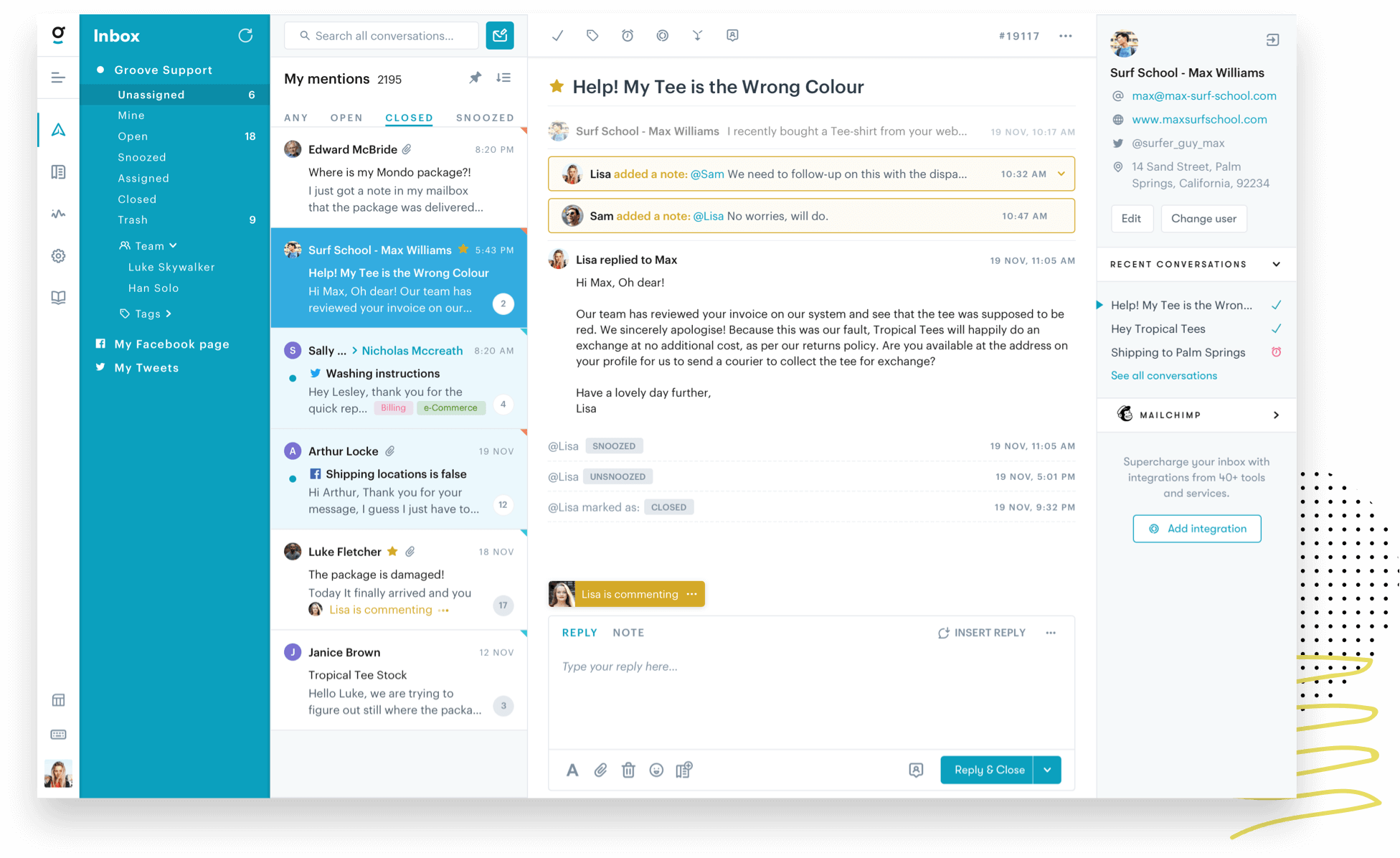 Private Notes: Collaborate behind the scenes with notes that only you and your team can see.
Assignments: By assigning conversations to specific teammates, it's always clear who is responsible for what.
Statuses: Know where every conversation stands by marking it as Open, Snoozed, or Closed.
Collision detection: Easily see if a teammate is already replying to a conversation to avoid embarrassing double replies.
New Conversations: Send customer emails or log phone call conversations.
Customer Profiles: See the full history of every customer at a glance, without having to search.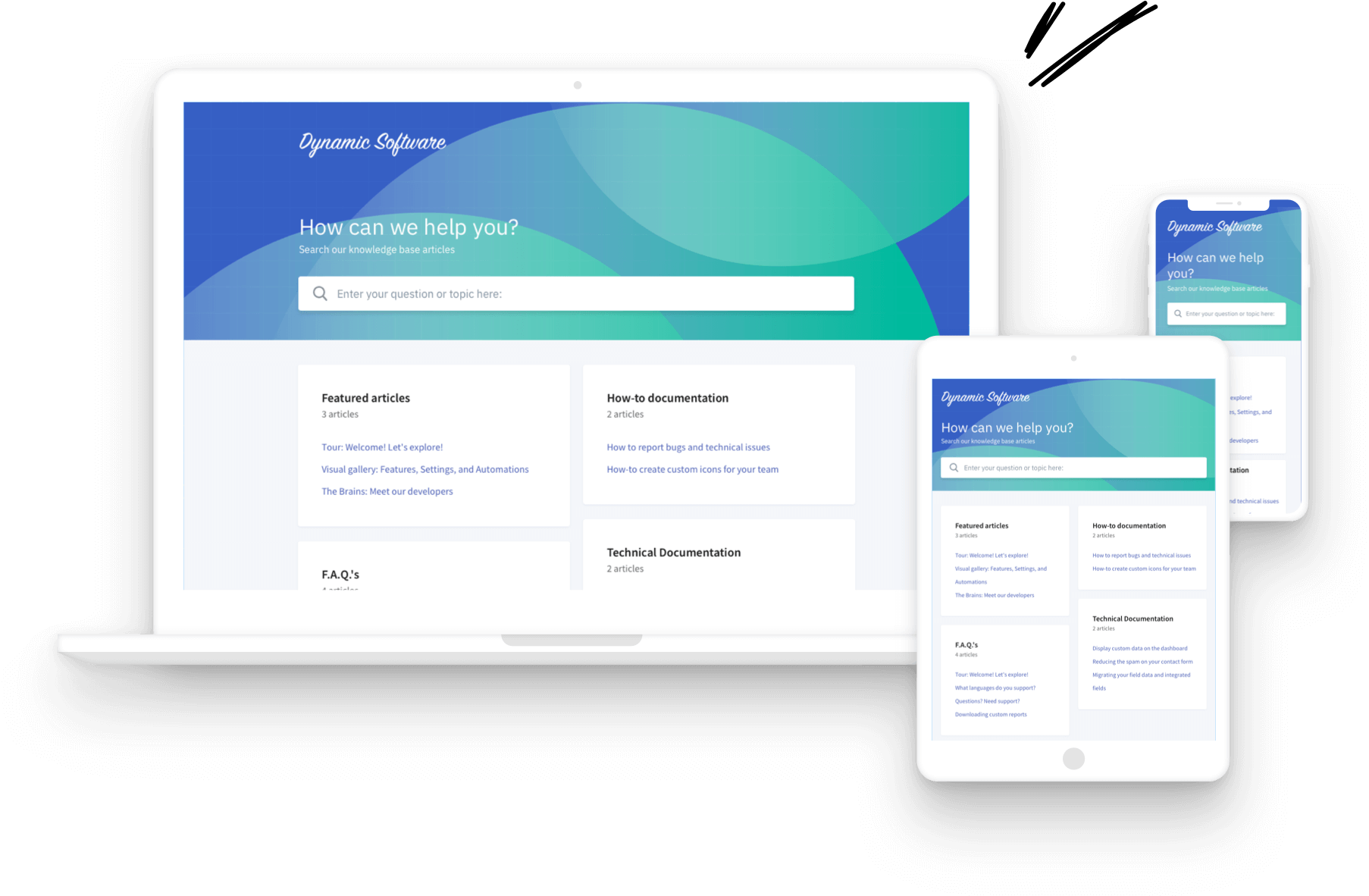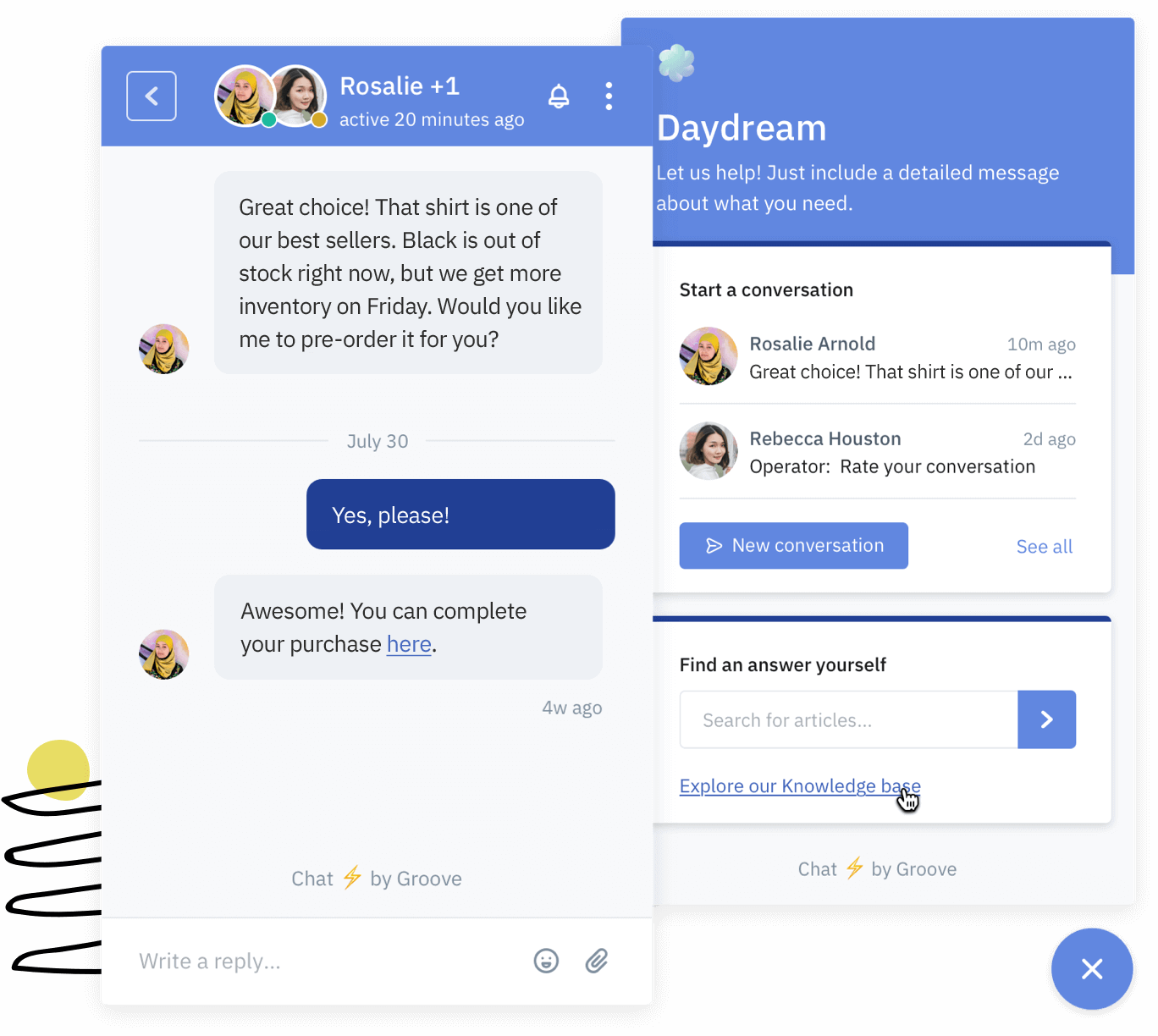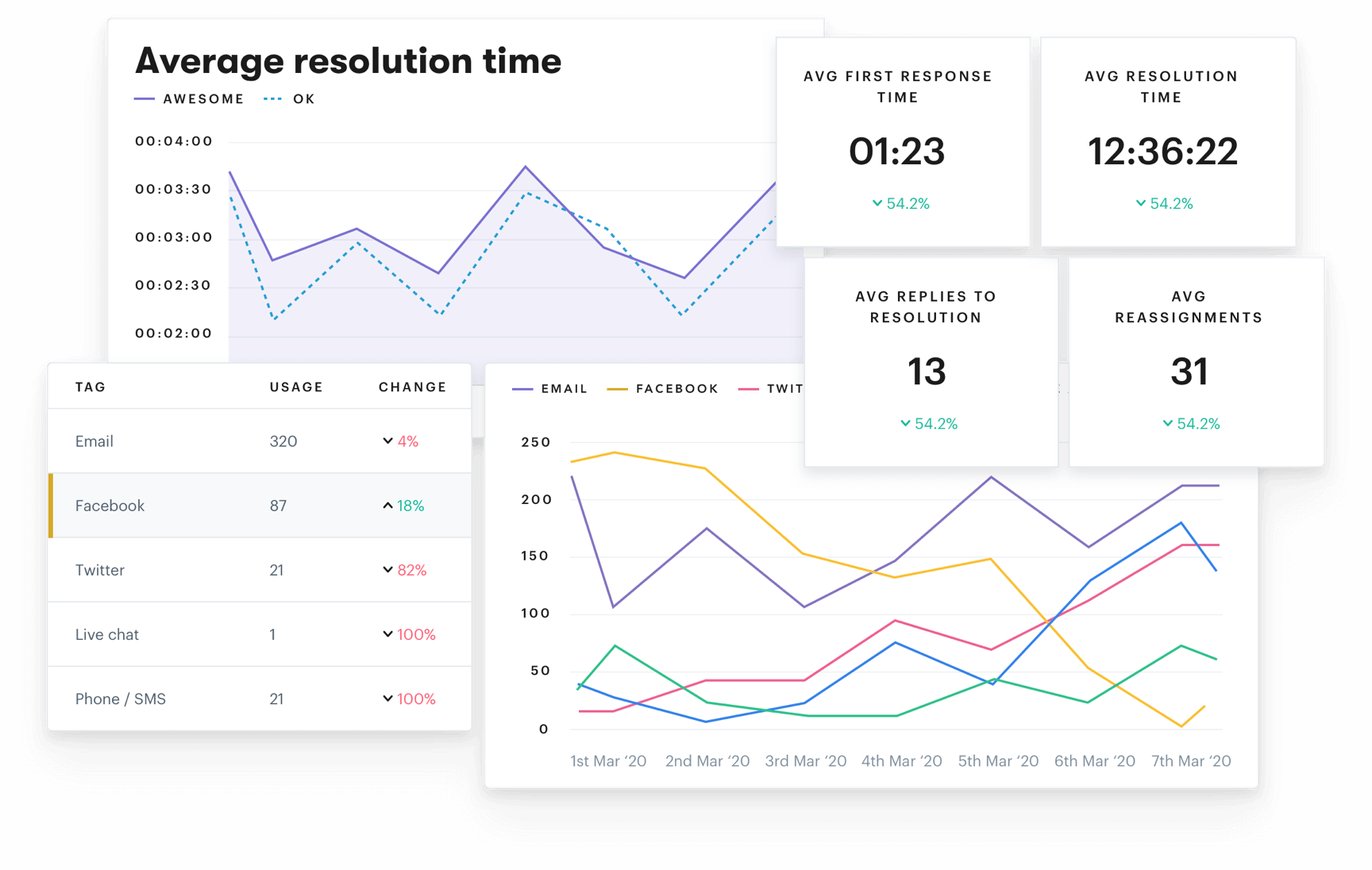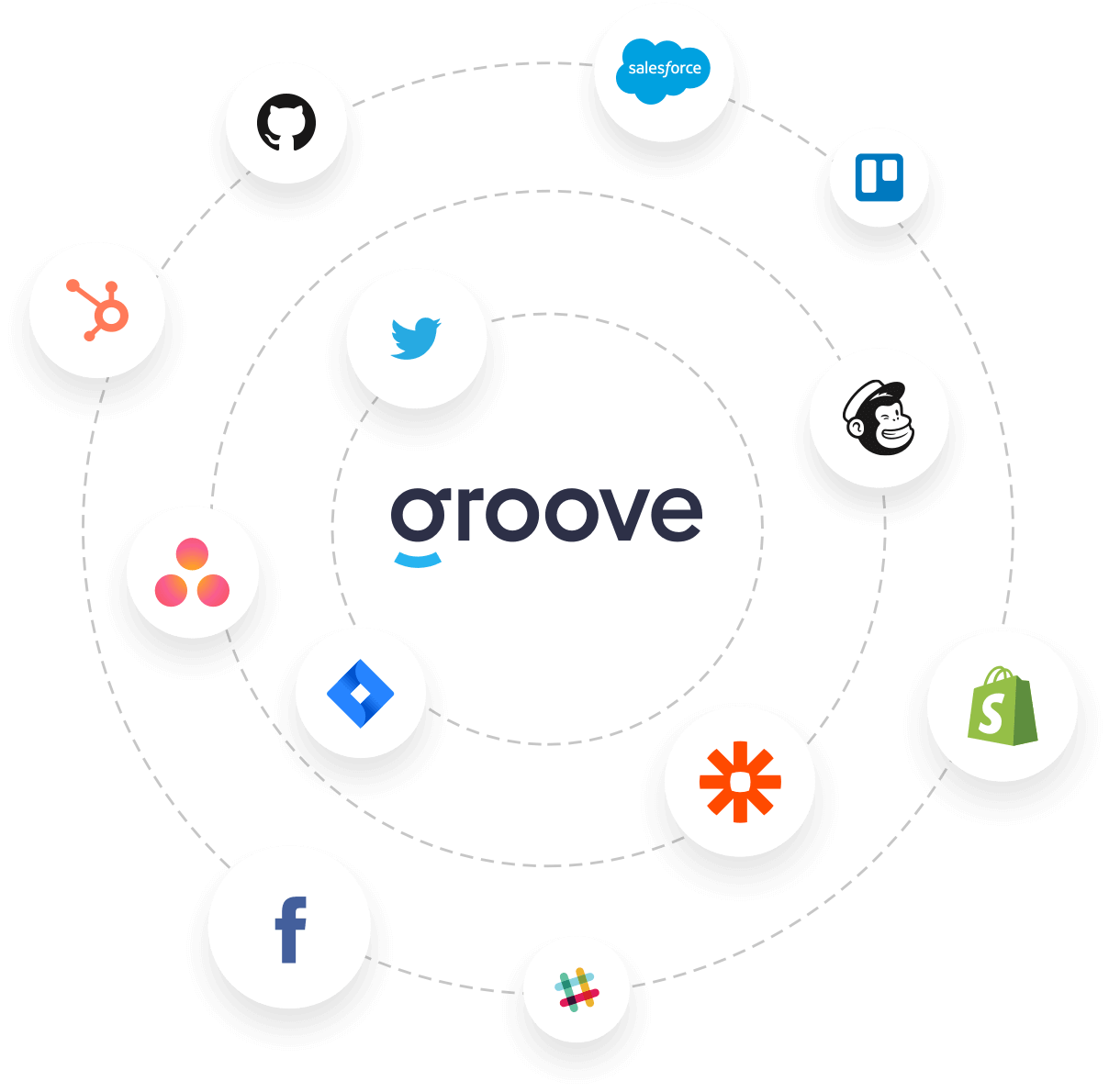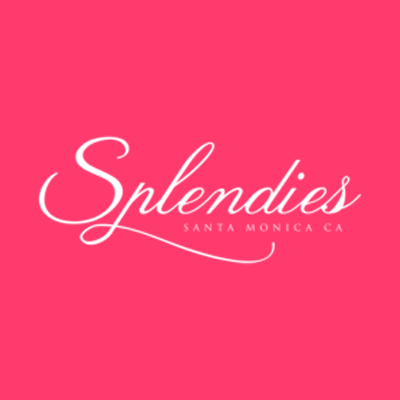 "I learned Groove in about 30 minutes. I love the simplicity and ease of use. It's a really nice solution for small to medium sized companies. I recommend it to many people over Zendesk."
Get more sales with better customer service
Centralized communication
Everything in one place
Keep track of customer data, order information, and all previous interactions (whether through email, social media, chat, or phone) in our intuitive dashboard.
"I use Groove everyday. Love it and couldn't get my work done without it."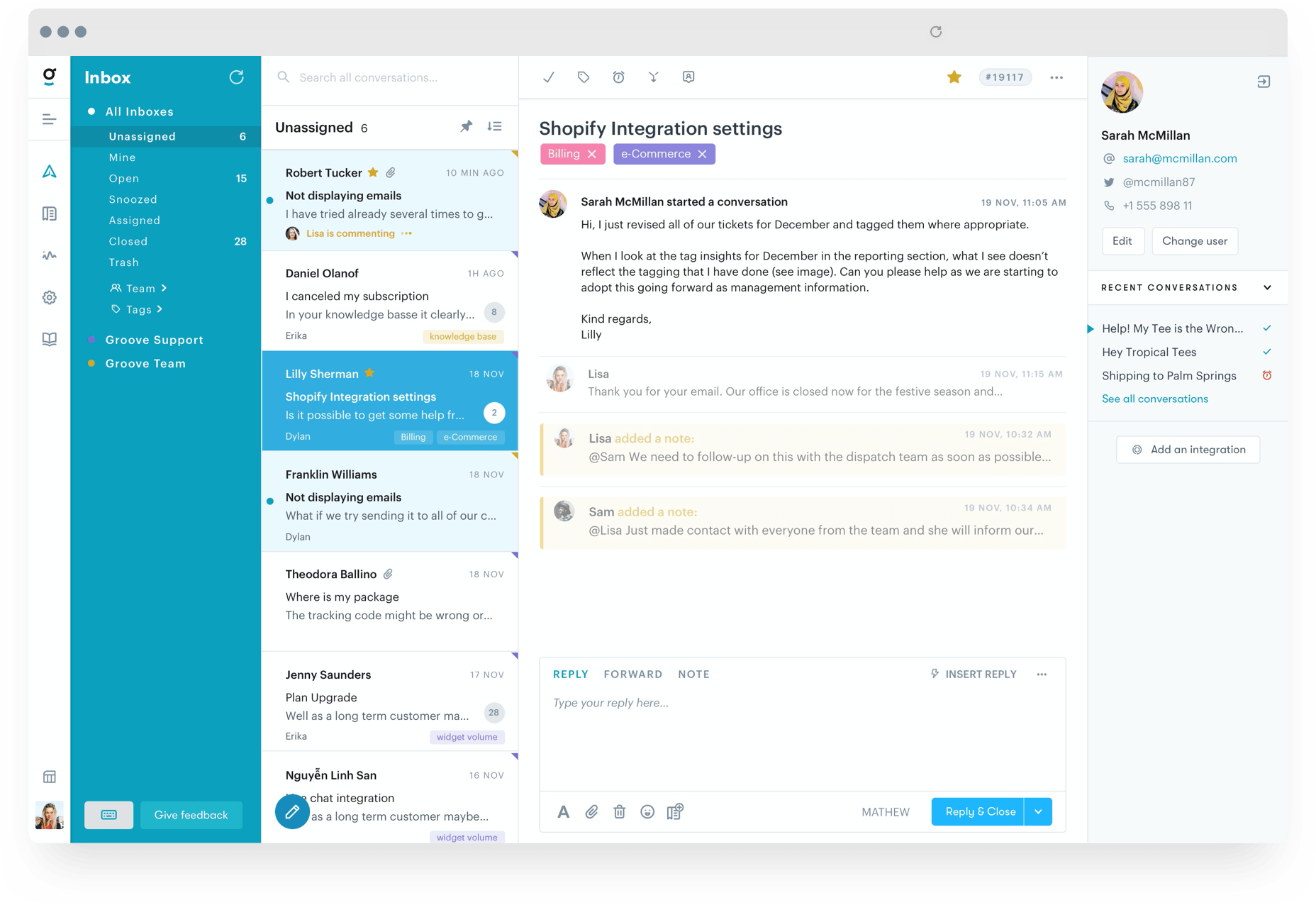 Live chat Coming Soon
Drives sales with a personal touch
Convert more customers by offering quick, customized suggestions to fit their needs.
"We love answering our customer's emails via Groove. It's so user friendly and I love the helpful blog posts!"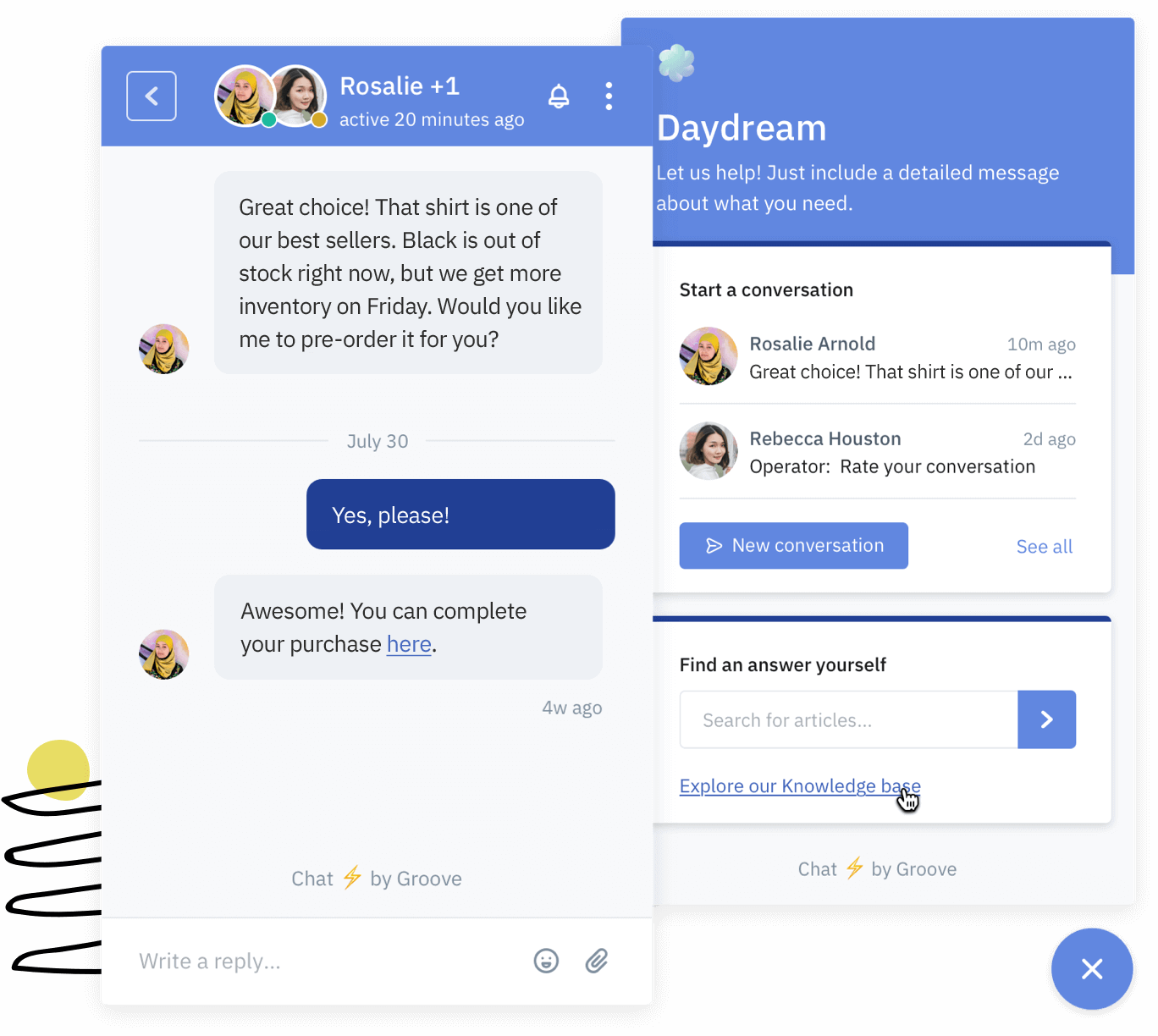 Automation
Automate the busywork
Organize new conversations and insert pre-written replies using automations.
"Groove is so tight. Seriously. Groove's auto-replies, tagging method, canned responses, and many other features are game changers."
Reporting
Reporting that makes sense
Track both qualitative and quantitative insights to build a better product and customer experience.
"Groove is like a breath of fresh air. It actually looks like somebody thought about the user experience. Love it."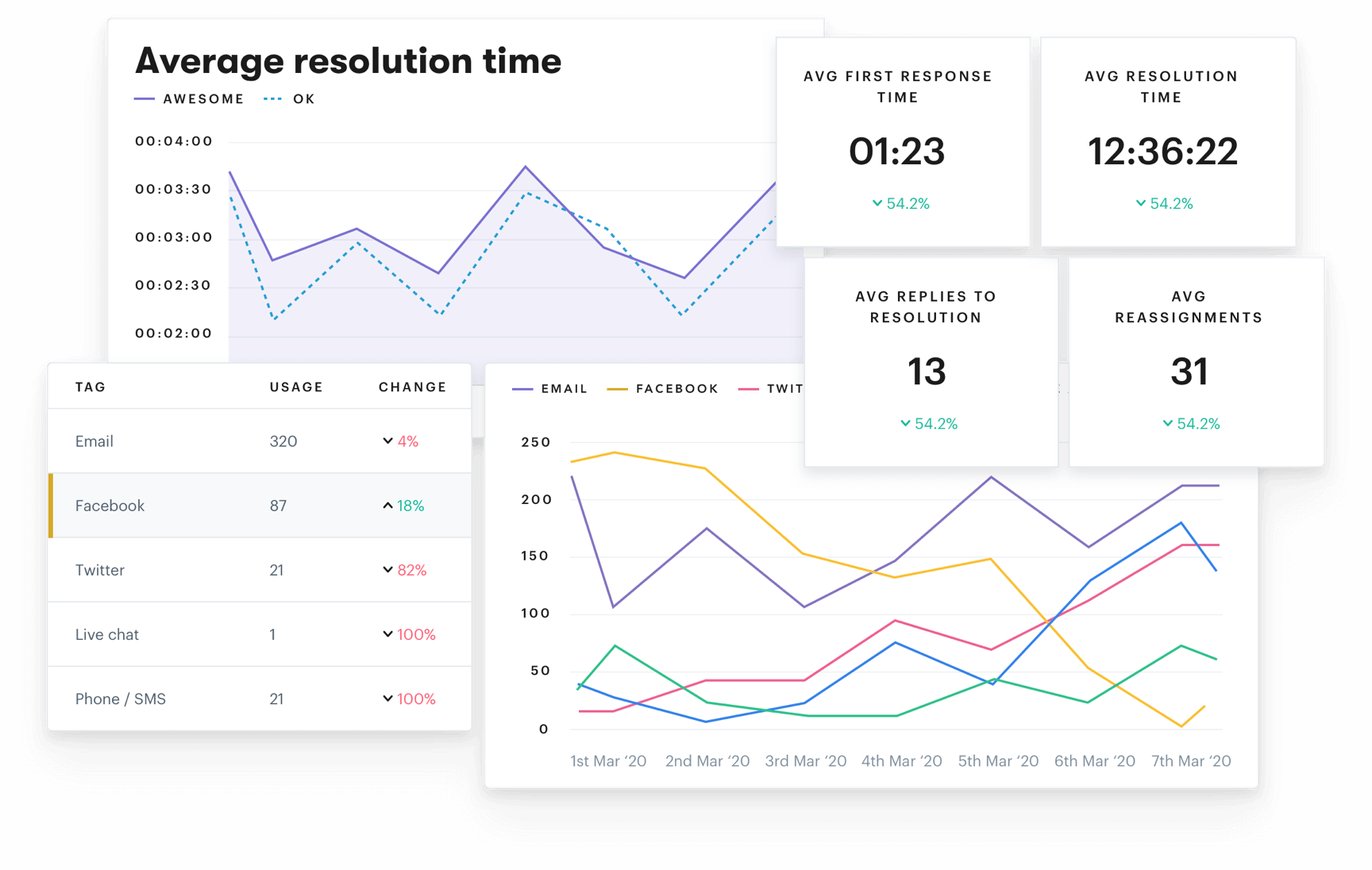 Integrations
Seamlessly integrate your e‑commerce tools
Reference purchase history and order information from your e-commerce platform without ever leaving Groove.
See all integrations
"Groove gives us all the features we need to give awesome customer support."
Affordable pricing for growing
e-commerce stores
15-days free5 minute setupCancel anytime
Starter
Perfect for small teams
15per User
per Month
The plan includes...
1 Mailbox
1 Basic Knowledge Base
Up to 10 users
Support Widget
Reports
Up to 10 Canned Replies
@Mentions
Most popular
Plus
Ideal for growing teams
29per User
per Month
All Starter features &...
5 Mailboxes
Reports
Rules
Satisfaction Ratings
API and 40+ integrations
Teams
Pro
Best value for larger teams
39per User
per Month
All Plus features &...
25 Mailboxes
Custom Fields
Salesforce, HubSpot,
Jira Integrations
SSO/SAML, IP restrictions
HIPAA Compliance
Company
Made for the enterprise
Contact us
All Pro features &...
Unlimited mailboxes
Priority support
Dedicated Success manager
SSO/SAML
Enterprise grade security
Starter
Perfect for small teams
9per User
per Month
The plan includes...
1 Mailbox
Knowledge Base
Web widget
Live chat

Upcoming

Assignments, @mentions
Plus
Ideal for growing teams
19per User
per Month
All Starter features &...
5 Mailboxes
Reports (Full history)
Rules
API access
40+ integrations
Most popular
Pro
Best value for larger teams
29per User
per Month
All Plus features &...
25 Mailboxes
Teams
WhatsApp & SMS

Upcoming

Salesforce, HubSpot,
Jira Integrations
Company
Made for the enterprise
Contact us
All Pro features &...
Unlimited mailboxes
Priority support
Dedicated Success manager
SSO/SAML
Enterprise grade security