What you can do with Groove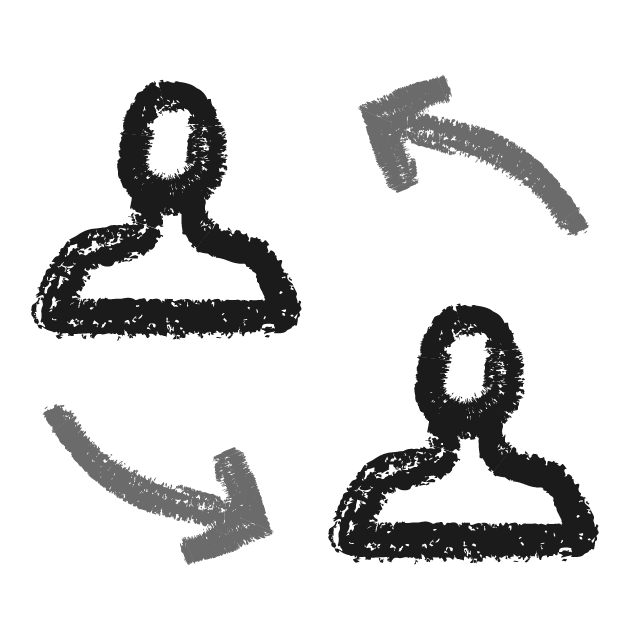 Collaborate on conversations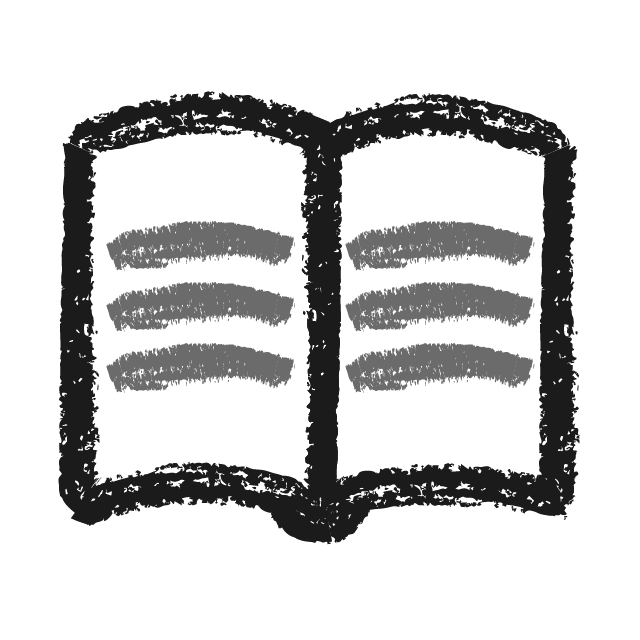 Deliver instant answers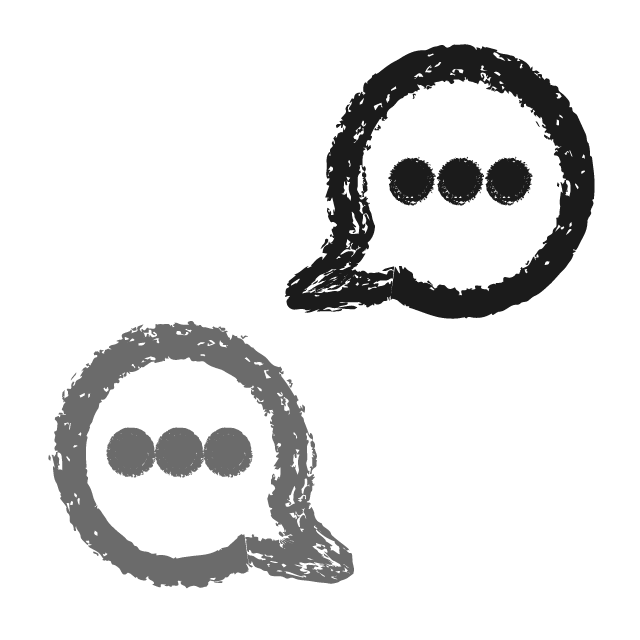 Chat with your customers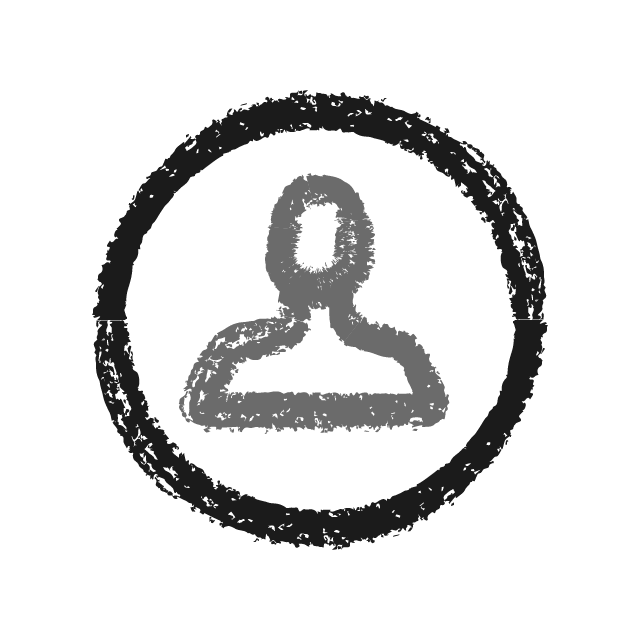 Find your VIPs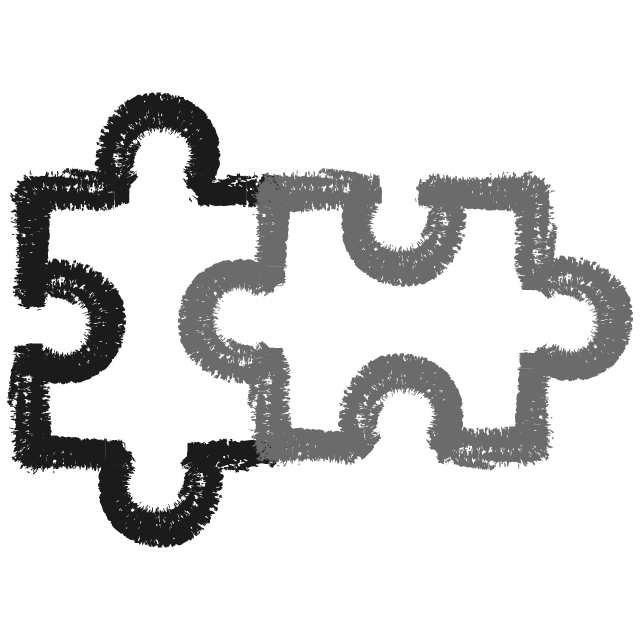 Integrate your favorite tools
Book a demo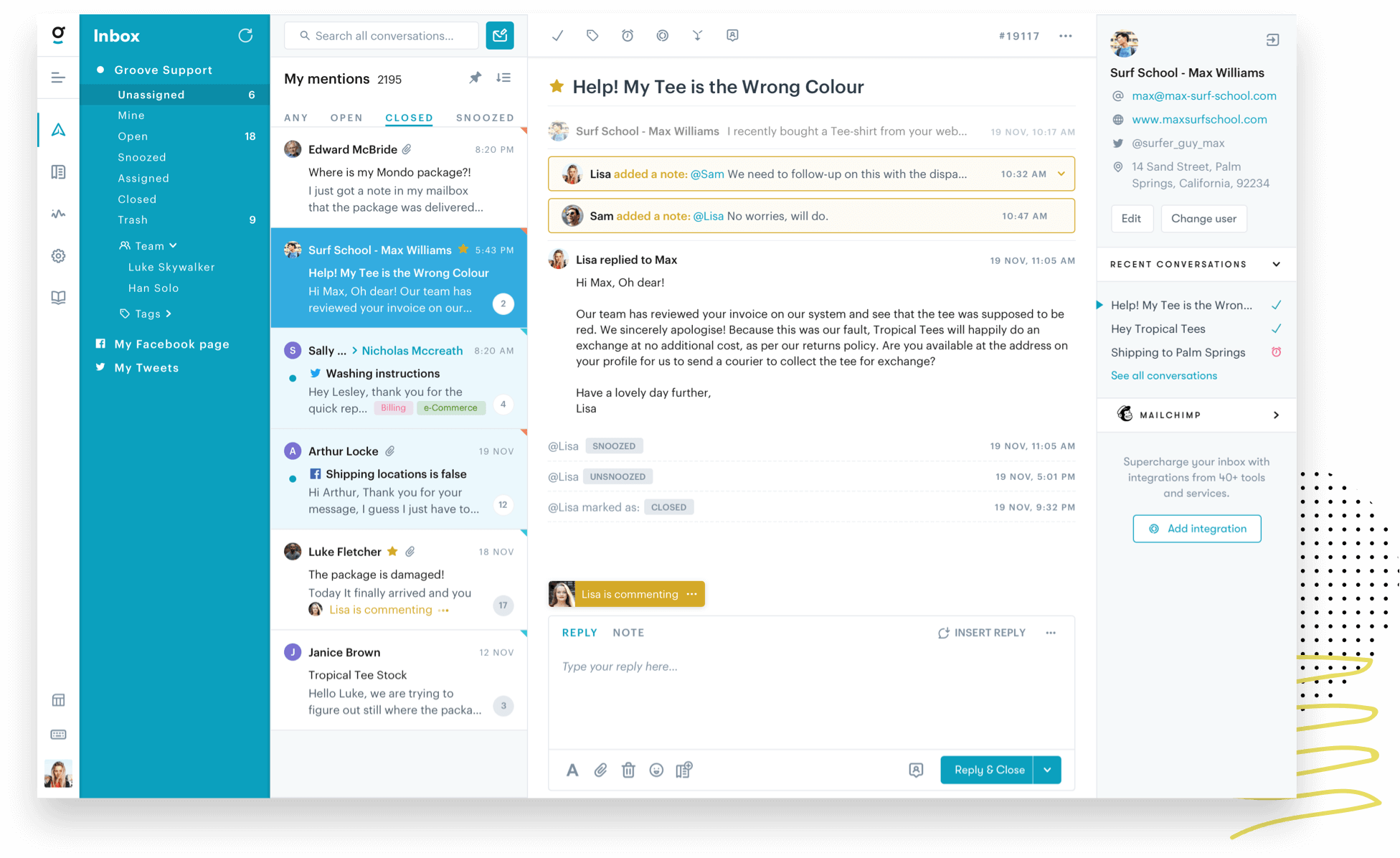 Private Notes: Collaborate behind the scenes with notes that only you and your team can see.
Assignments: By assigning conversations to specific teammates, it's always clear who is responsible for what.
Statuses: Know where every conversation stands by marking it as Open, Snoozed, or Closed.
Collision detection: Easily see if a teammate is already replying to a conversation to avoid embarrassing double replies.
New Conversations: Send customer emails or log phone call conversations.
Customer Profiles: See the full history of every customer at a glance, without having to search.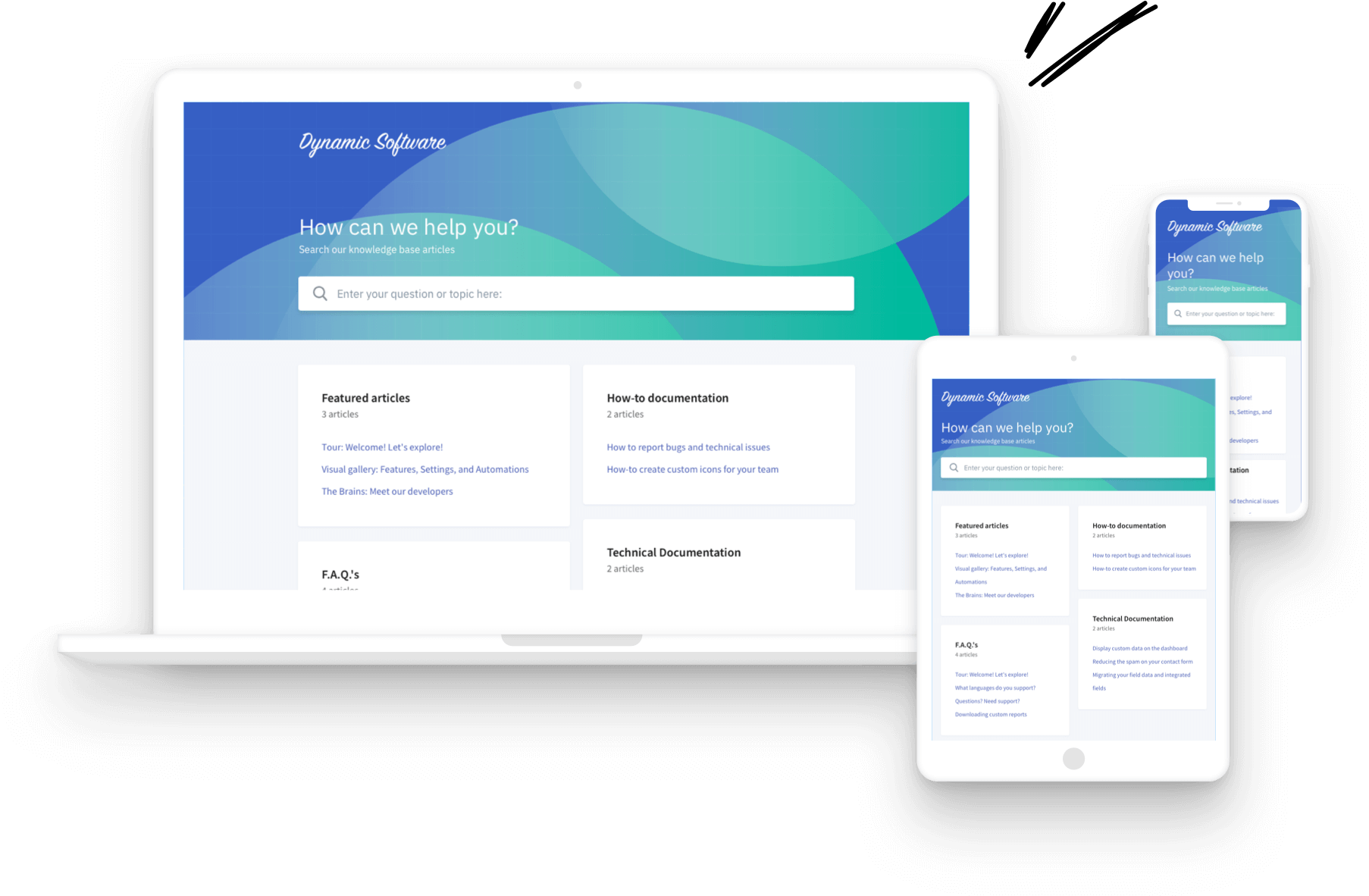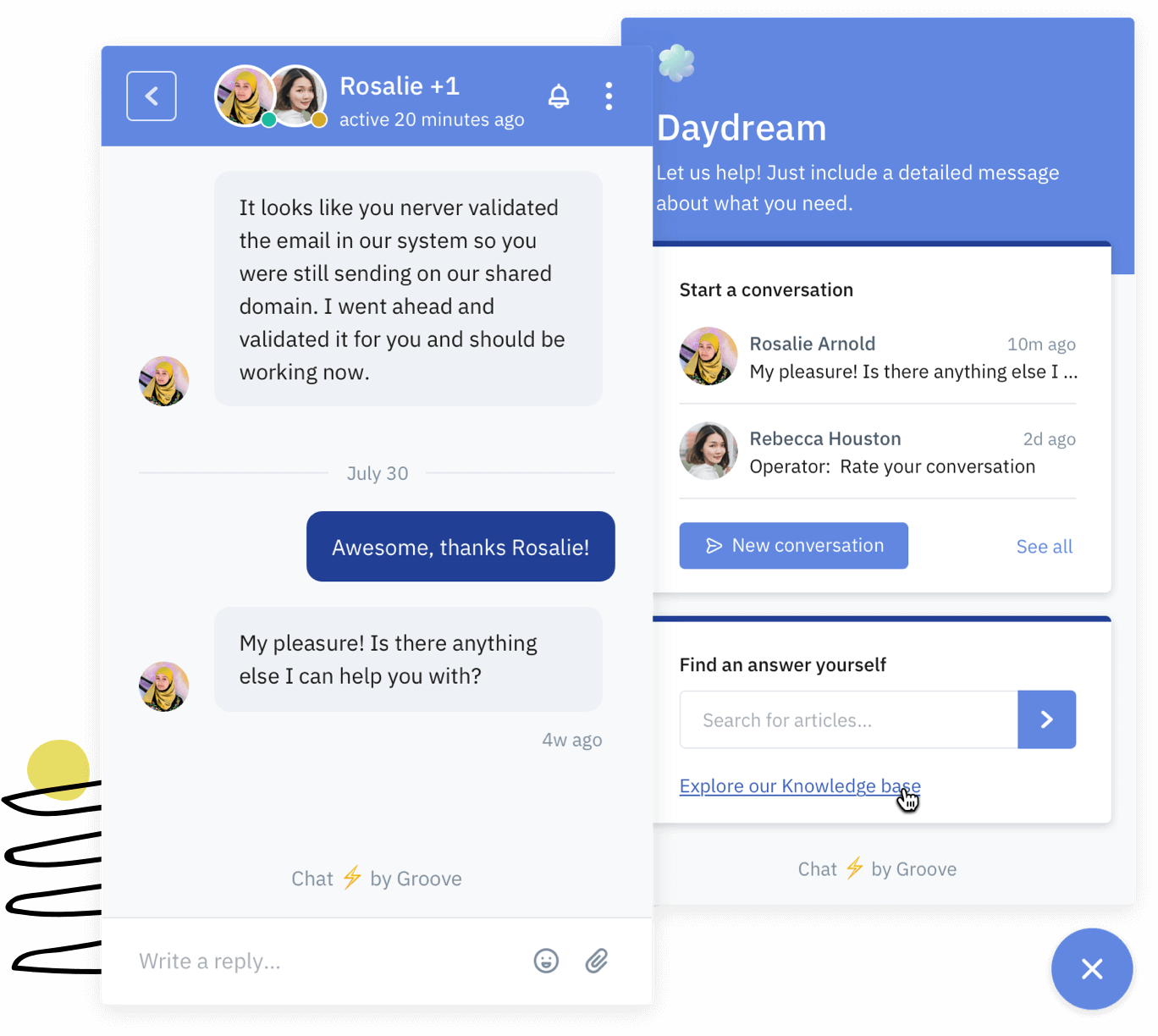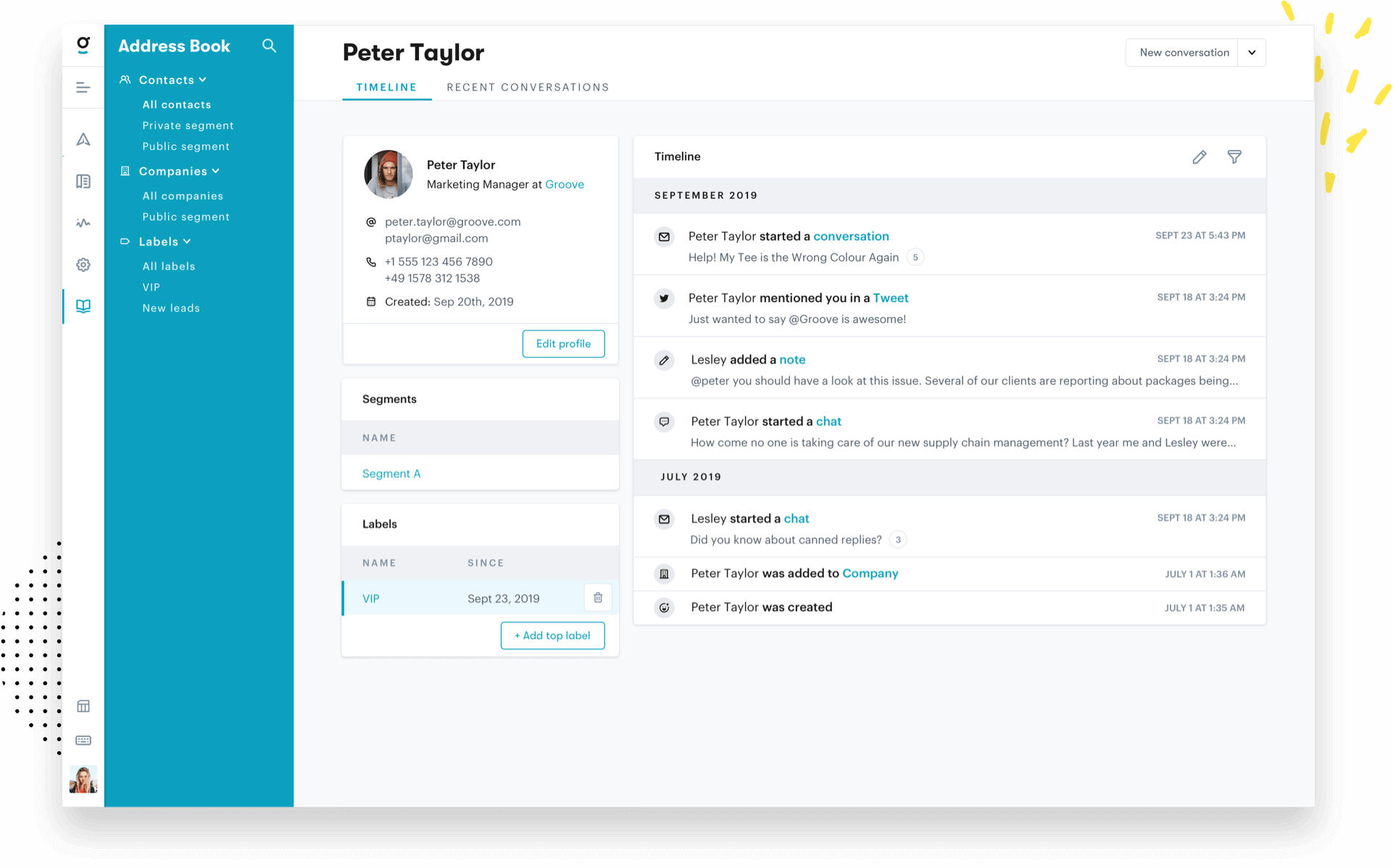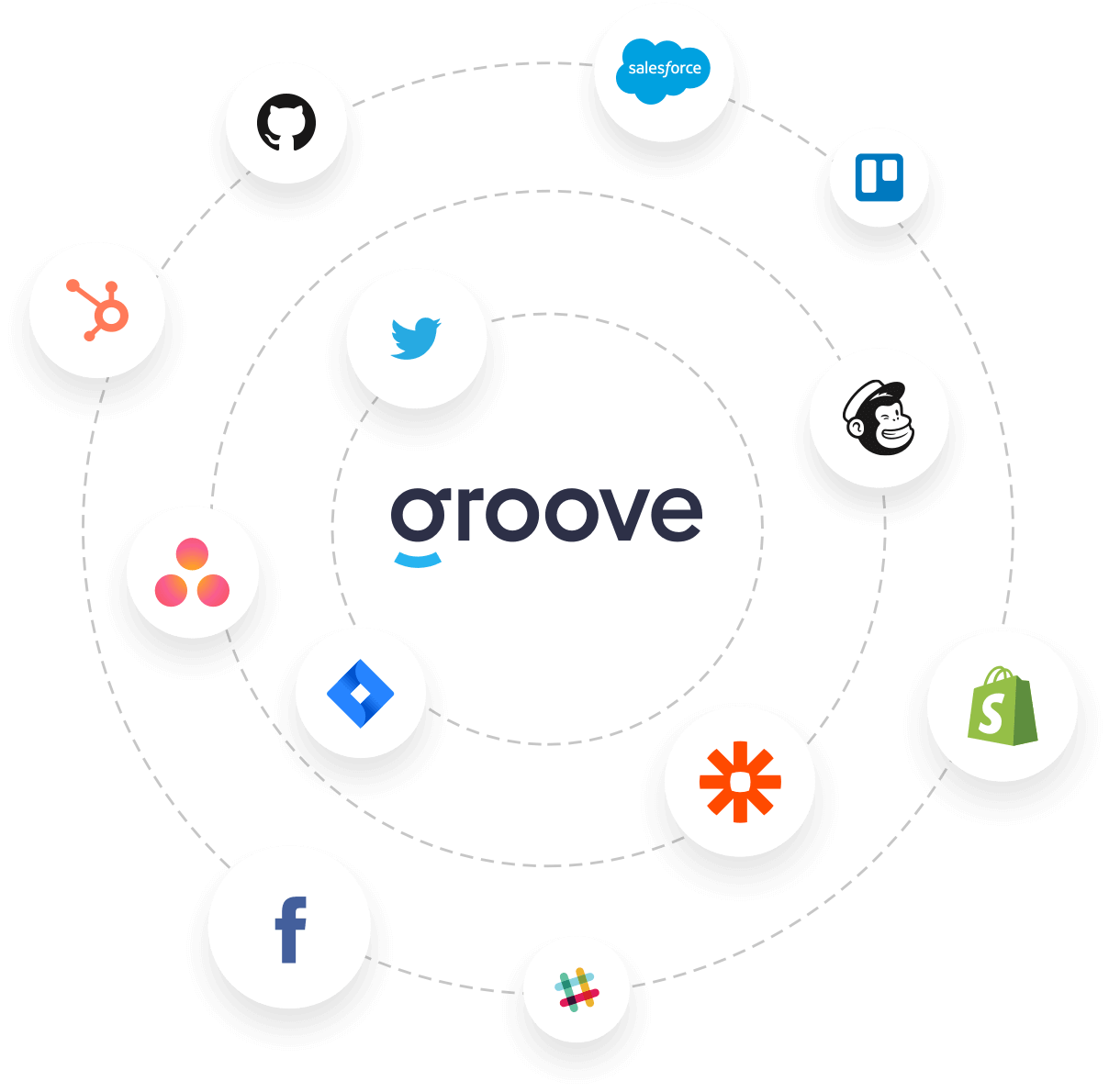 "With Groove's help, we've seen a 20% decrease in support volume, a 46 minute faster response time and our happiness score is up to 89%."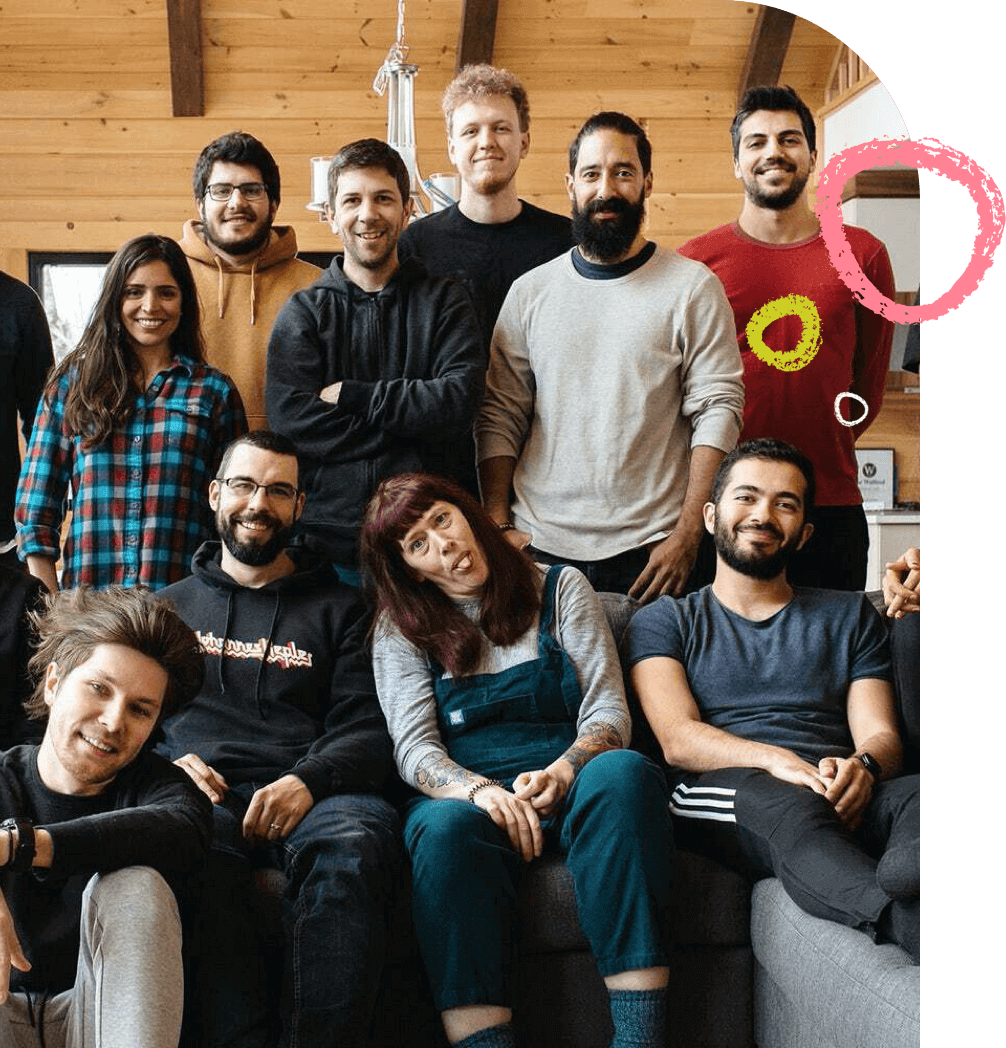 We've got your back
We're here every step of the way making sure you and your team deliver standout customer experiences easily with Groove.
Training Webinars and Demo's
Attend a webinar or 1-1 demo to learn how to get the best use out of Groove.
Book a demo
Learn from our Blog
Become a customer experience expert with our blog posts, guides and ebooks.
Visit our Blog
10,000 companies and 70,000 people build better customer experiences with Groove





Try Groove Free
Try Groove Free