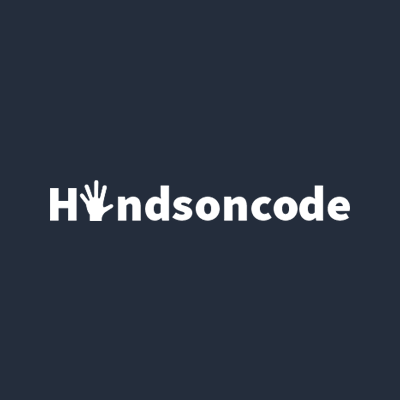 "We experienced a boom in our client base from 1 to 1500 customers. Groove was right there to help us manage that growth from day one. Its ability to grow with us has been key to our customer service success story."
Groove's line of products
Unlike Freshdesk, all of our customer support products come standard in every plan—you'll be able to grow your team and your support offerings without adding new tools piecemeal.
Shared Inbox
Collaborate, delegate, and reply to customer inquiries in one place.
Knowledge Base
Get ahead of customer inquiries by offering self-service FAQs.
Reporting
Track team productivity, user engagement, and customer insights.
Integrations
Connect other software to optimize your workflow.
Automation
Route conversations, add tags, and insert pre-written replies.
Coming Soon
Live Chat
Drive sales and improve response time with the convenience of chat.
What makes Groove different
Groove is the simpler alternative to Freshdesk. Both platforms offer the basic tools you need to help customers, but our solution was created with growing businesses in mind. Our customers love these three differences in particular.
Our pricing & product plans
Here's a comparison of Freshdesk vs. Groove using both of our mid-level plans. Each includes a robust inbox, knowledge base, and reports, but our pricing is lower.
1 agent
3 agents
5 agents
10 agents
$19/mo
$57/mo
$95/mo
$190/mo
$35/mo
$105/mo
$175/mo
$350/mo
Savings
$192/year
$576/year
$960/year
$1,920/year
Our customer experience
The term "customer-centric" is thrown around way too often by people who haven't spent a day in the inbox.

We prefer "customer-support-centric." Our platform makes it easy for non-support team members to see real customer feedback and improve the customer experience.
Self-guided onboarding

5 minute set-up with step-by-step training guides

Intuitive UX

Clean, modern, and human-friendly design

3-hour average response time

From our powerhouse customer team during business hours
Our community
The Groove community is aimed at two people in particular: Entrepreneurs and Customer Support Professionals

We share real stories (including triumphant wins and humbling losses) about supporting customers and growing a business—because we're doing it ourselves.
The best Freshdesk alternative: Make the right choice
We don't think the "best" customer support software exists. Rather, we believe each business has different needs that require different solutions. Here are some resources to help you make the right choice.
Don't take our word for it
See what some of our 70,000+ users from across the globe have to say.
"I recommend Groove to many people over ZenDesk. I love the simplicity and ease of use."
"My job is much more efficient with Groove, and the data has shown a 35% increase in productivity."
"Groove is 500% better. Seriously. Way better than ZenDesk. It looks like a personal email, not a ticket. It's definitely a game changer."
"I just don't need or want all the fluff that comes in a full-blown help desk package. I don't have the time or inclination to figure that out."
"Zendesk is one of those products that I think grew too fast and just didn't think about the user experience at all. Because it feels like something out of the late nineties. It's so painful. Groove was like a breath of fresh air."
"Groove's workflow just made sense, compared to the insane amount of do-it-yourself setup you had to do with Zendesk. We're free to work on our business instead of babysitting the help desk software. For the few times we've needed support, their team knows what they're talking about. That's always refreshing."
"We were looking to get out of our inbox as we scaled. To make sure things didn't slip between the cracks, we needed a ticketing system. Zendesk was both expensive and a bit heavier than what we were looking for."
"Zendesk wasn't as simple as it should be. It was really hard to set up the knowledge base and really hard to understand the flow of tickets. It was taking too much time to figure it out. We were losing business and customers were upset. So we went with Groove to keep it simple."
"Groove makes it so much easier to connect with my customers, to provide support, to increase sales, and to limit the amount of people who stop paying for my services."
"What we loved about Groove is that we didn't have to choose between simplicity and functionality. It gave us everything we needed."
"Unlike some of the other software we tried, Groove wasn't bloated with dozens of features we'd never use. As a small/medium sized company, Groove's ticket inbox and Knowledge Base worked well. Multiple members of the support team were able to assign tickets, leave notes, change ticket status, etc. Plus, I love being able to merge tickets and see customer info on the sidebar."
"To our customers, our support looks and feels just like email. They don't know the difference. But for our customer support agents, Groove gives us all the features we need to give awesome customer support."
"We appreciate the simplicity, the ease of setup, and the experience our customers have using Groove. Other services we've looked into may have decent functionality at a good price, but when we tested it from a customer's perspective, it didn't feel like a good solution. Other companies require too many steps. Groove is as easy as sending an email."
"We tried products like Freshdesk, Intercom, and Hubspot. They included too many features and just ended up being expensive overkills for us. Nothing felt right until Groove."
"Groove is a turnkey solution that allows us to focus on serving our users instead of building unnecessary custom tools."
"Whenever we start getting the same question more than a few times, we just turn the answer into a Knowledge Base article. It's saved us a ton of time."
"We love answering our customer's emails via Groove. It's so user friendly and I love the helpful blog posts!"
"KB has been invaluable to us. Our users can easily find answers to many questions without needing to wait for a response from us."
What's next?
Migrate your tickets to Groove
If you're coming to Groove from another helpdesk, we'll show you how to import all your customer tickets.
Download our guide