The why behind Groove
A lot of people ask me why we bothered to build Groove. It's a fair question. There are plenty of options out there for support software.
But the problem was that none of the options were right for me.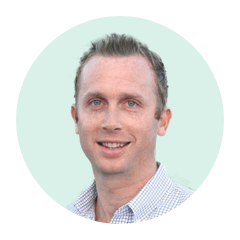 My small business was using Gmail to keep up with support emails, and we were struggling. Email is built for communication, not collaboration. With four employees trying to use the same support email inbox, our team's work was a huge burden to track. A ton of stuff was slipping through the cracks.
Our customers weren't happy, and neither were we. So I looked for a better solution. Unfortunately, what I found was that the help desk software on the market was way more than our small business needed. Packed with features that I'd never use, the help desks I tried were all cluttered and overwhelming.
That's why I started Groove.
Groove is a simple tool for growing small businesses that helps your team deliver personal customer support. We built it with a minimal feature set that anyone can use, and we left out everything else.
No clutter. No complexity. No extra features to confuse and overwhelm you. I'm proud to say that Groove is the product that I wish existed back when I was looking for the perfect small business support software. And I'm also proud that our 8,000+ customers agree.
Whether you're ready to move on from email, or you're fed up with complicated help desk software, I hope you'll give Groove a try. I'm confident that you'll love it.
And if, for any reason, you don't think that Groove is the best way for your small business to handle customer support — if it doesn't make your team more productive and your customers happier — then you won't pay a penny.
Give it a shot, and email me at alex@groovehq.com to let me know what you think.

CEO, Groove
P.S. If you'd like to join 150,000+ readers and learn more about our experiences as a small business — and get free lessons to help you on your own path to growth — check out the Groove blog.
Our core values
What makes us truly great as a team is that we empower everyone in the entire organization to push the company forward toward its mission with every decision that they make.
Own Your S**t
We take accountability, we get it done, we own mistakes. We're trustworthy.
Be Real
We don't bullsh*t or sugarcoat, always respectfully. We give and accept feedback.
No waste
We work with intention: measure twice, cut once.
Relentlessly Value Driven
We only work on stuff that adds significant value to the customer or the company.
Always be Groovy
We're a fun loving, diverse bunch of weirdos :-) We surround ourselves with people who inspire us and are great to work with.