A deep dive into the metrics behind your conversations
Stay on top of the most important metrics to help you manage your team.
Conversations

Quickly understand your team's workload and identify trends.

Key metrics

Conversations and resolutions per day
Total number of customers helped
Trend insights with the tags reports
Team leaderboard

Productivity

See what your team is doing great and where they could use some help.

Key metrics

First reply resolution rate
Average first response time
Average resolution time
Average replies to resolution

Happiness

A deep dive into customer sentiment.

Key metrics

Overall happiness score
% of customers that left a rating
See what conversations generated positive, neutral, and negative ratings

Company

A high-level look at agent and team performance.

Key metrics

Sortable team leaderboard
Total conversations
Total resolutions
Happiness rate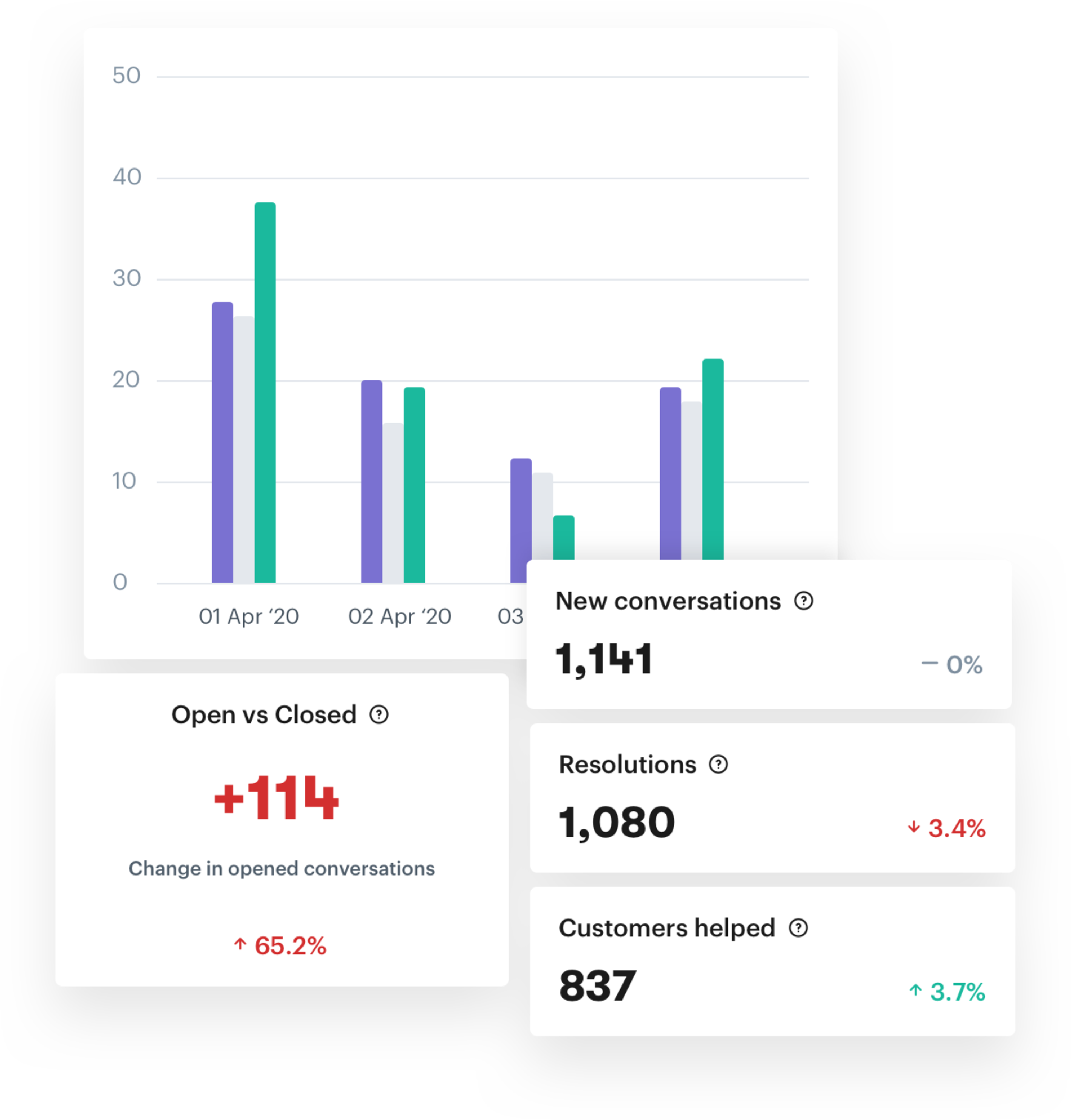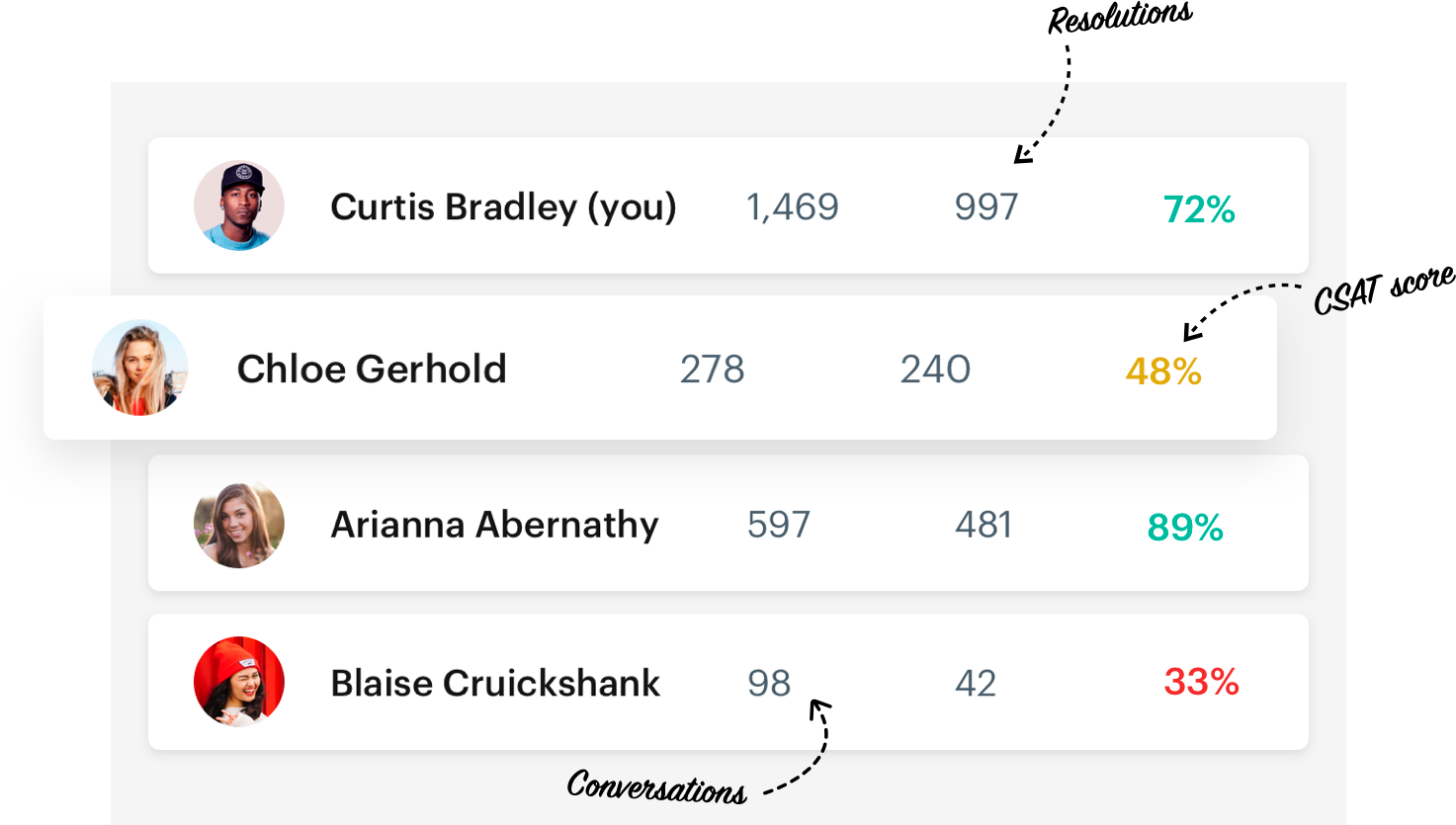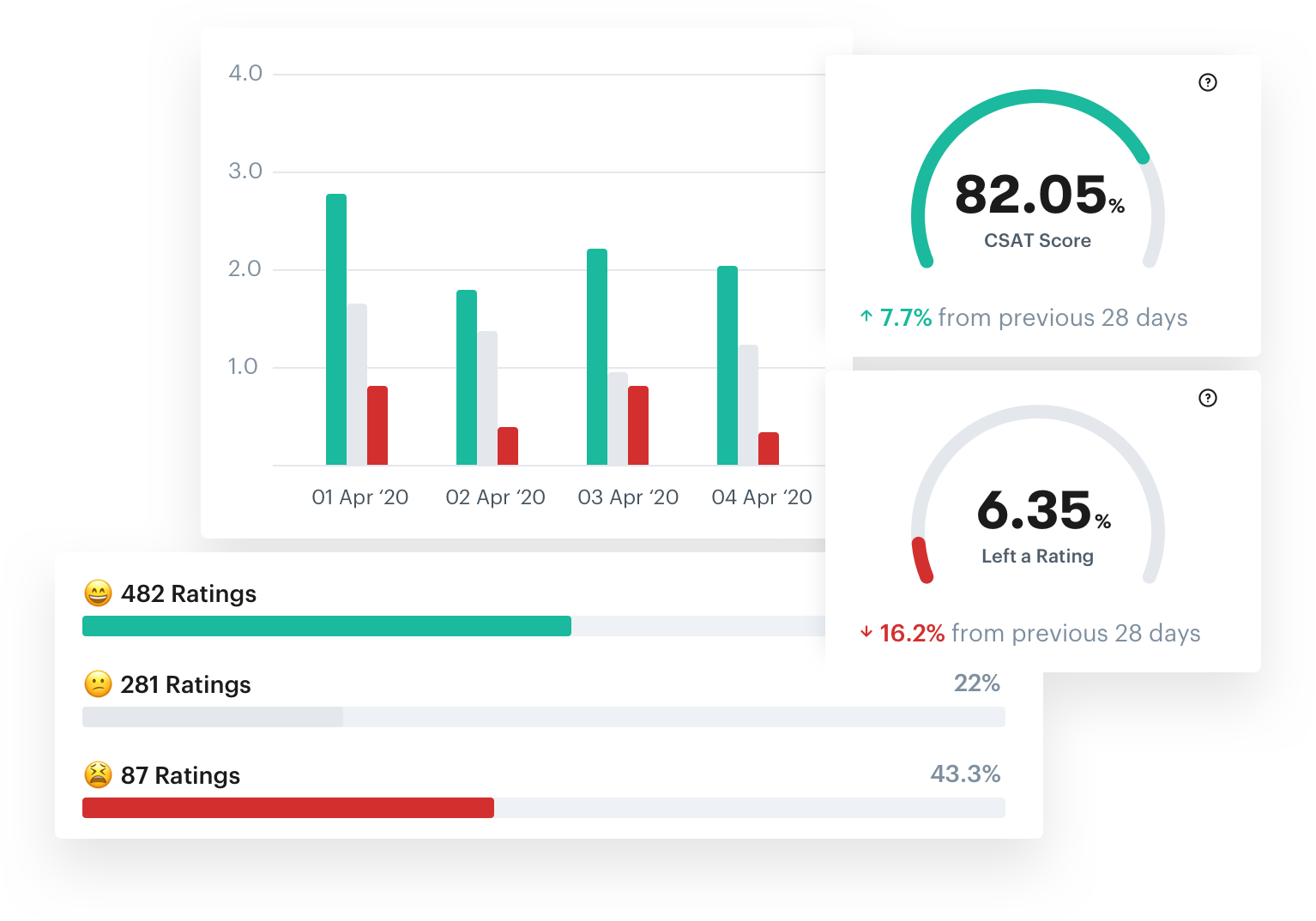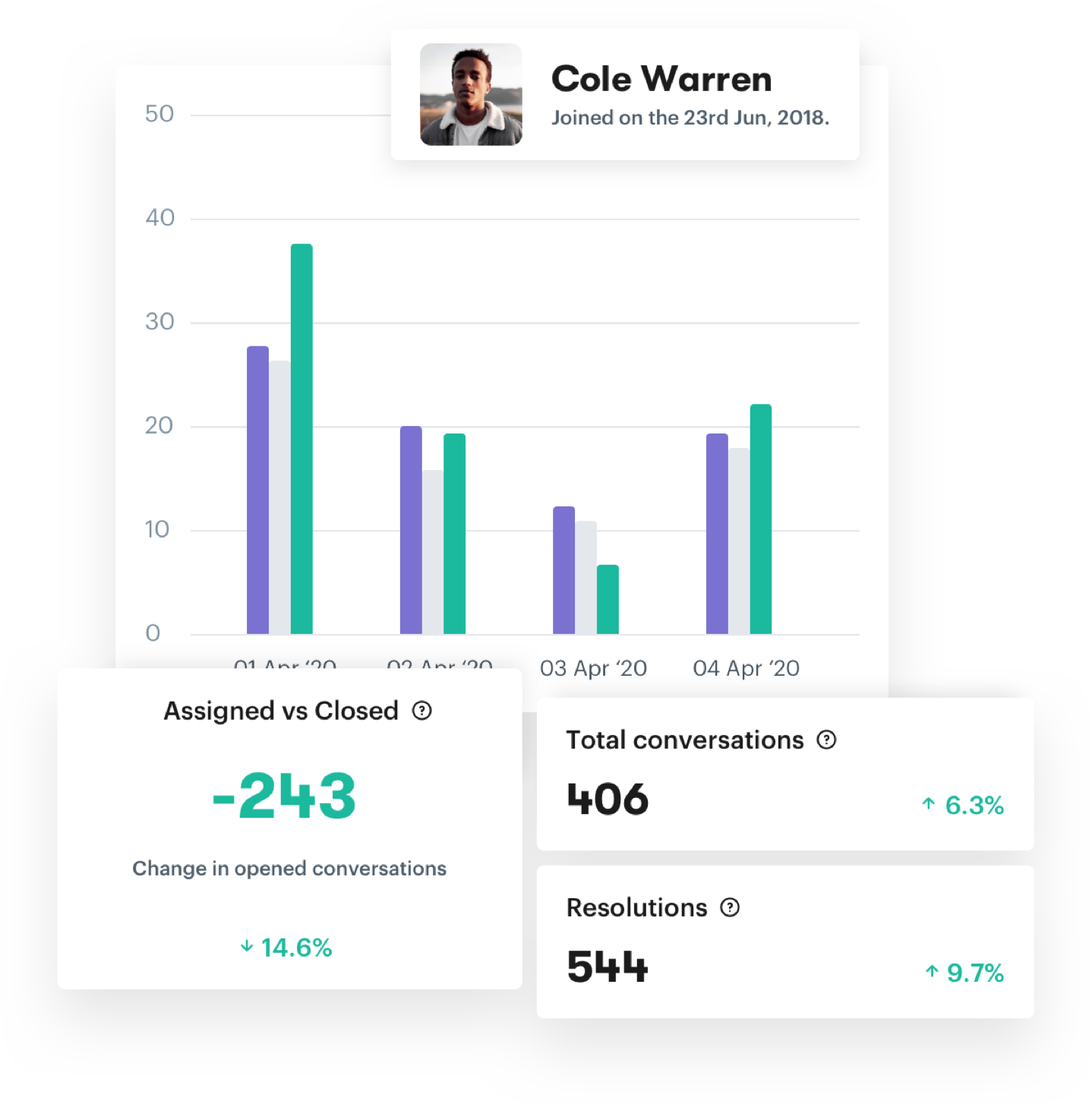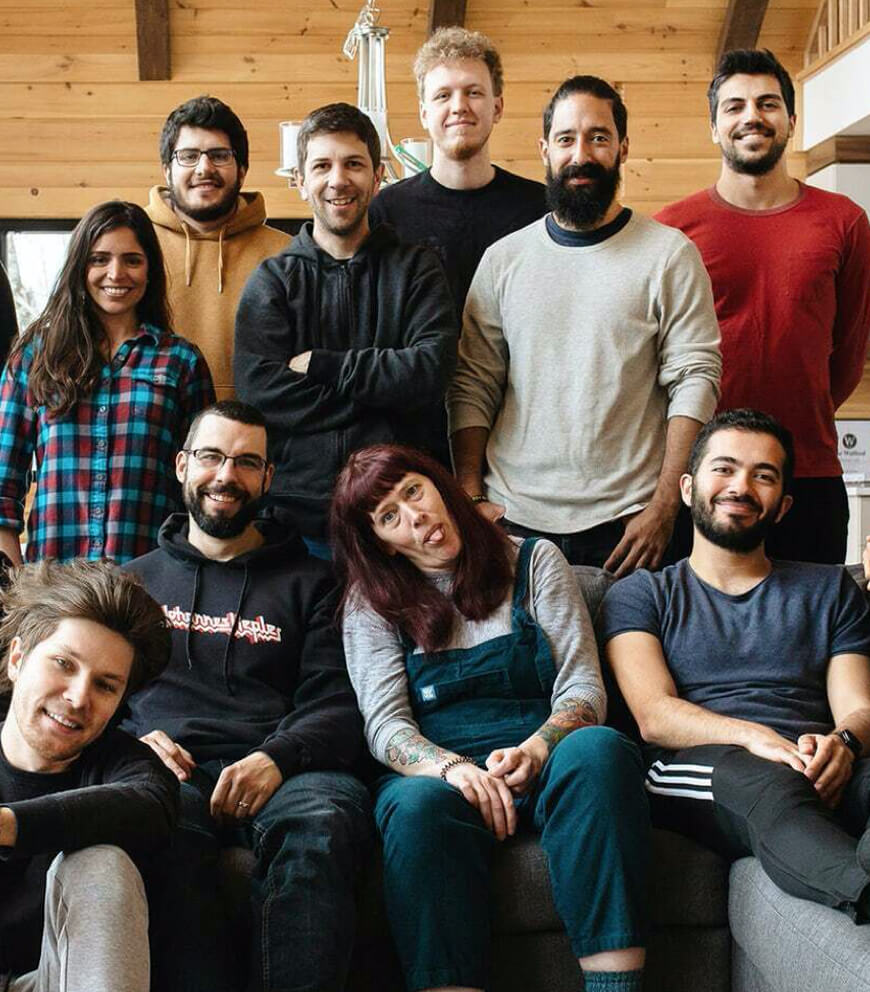 With Groove's help, we've seen a 20% decrease in support volume, a 46 minute faster response time and our happiness score is up to 89%.
The data you need to build a best-in-class knowledge base
Gain valuable insights to continuously improve your knowledge base and lower common queries.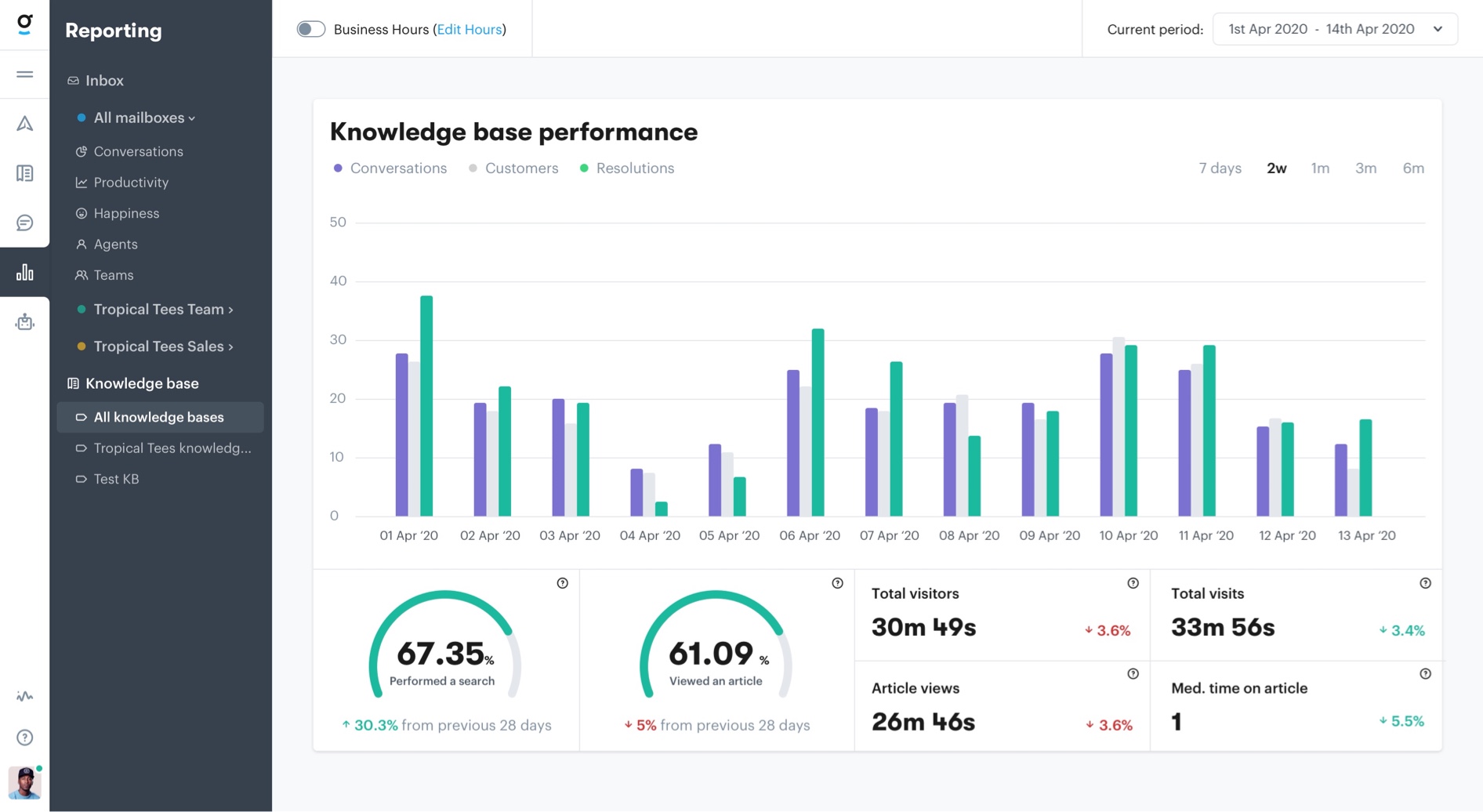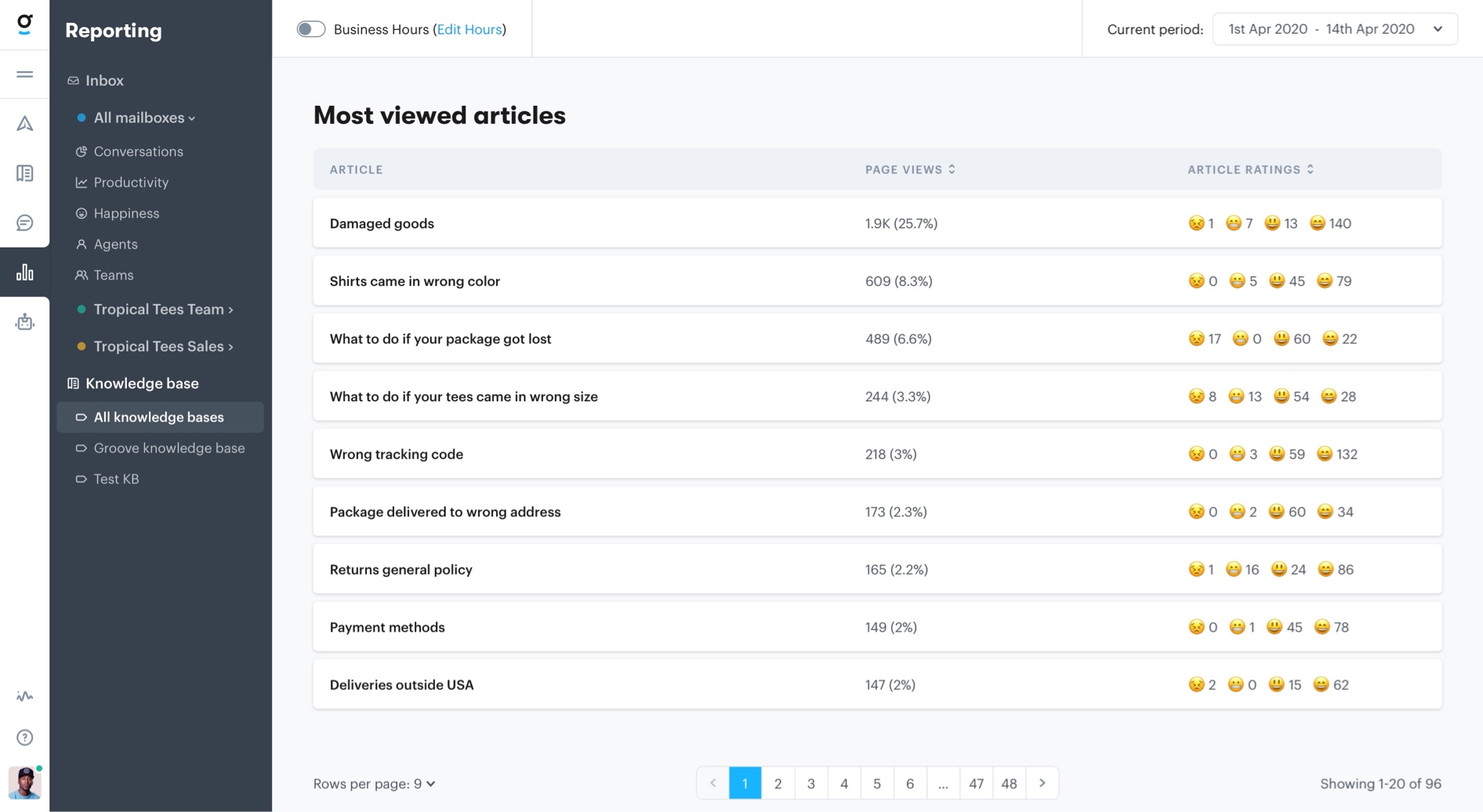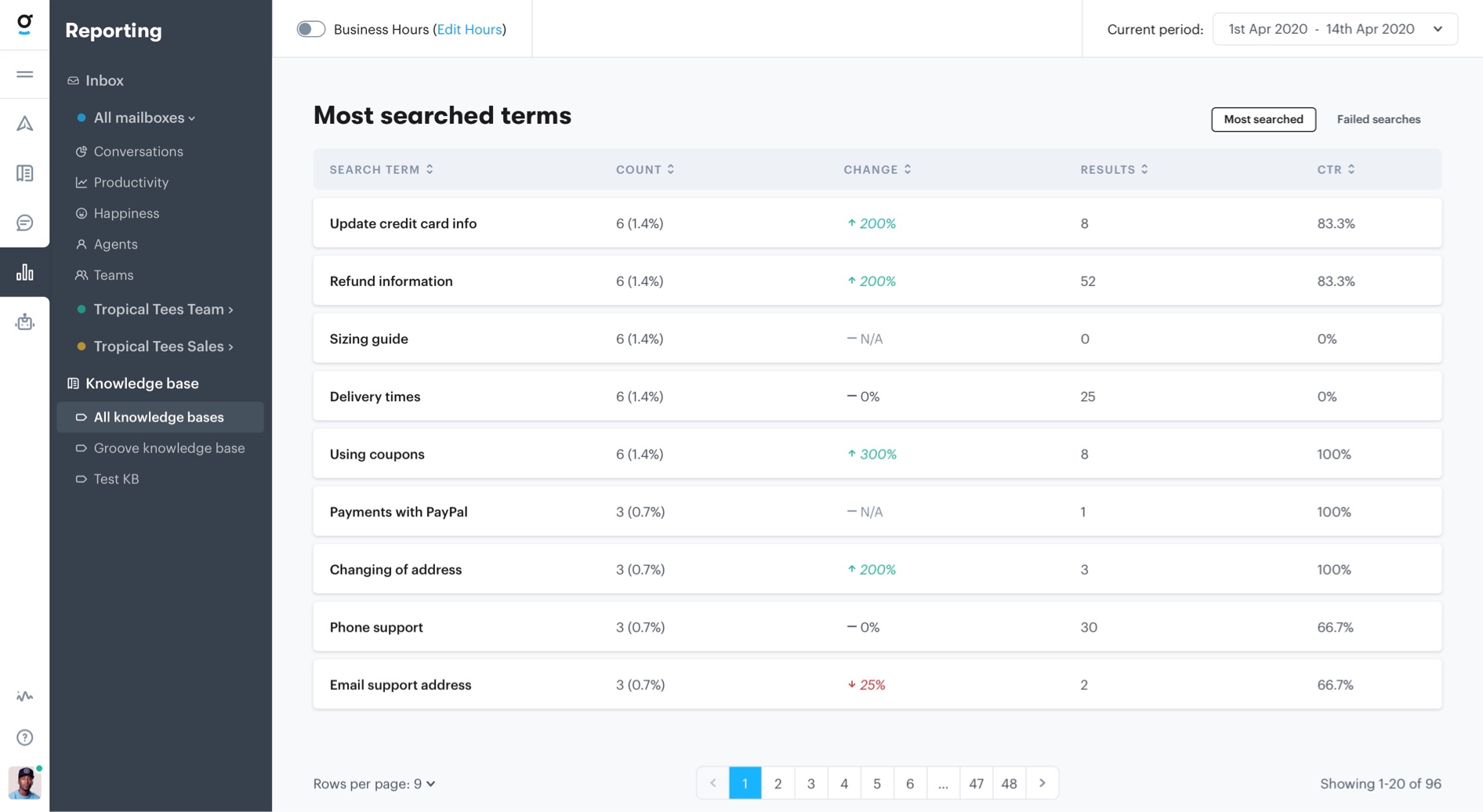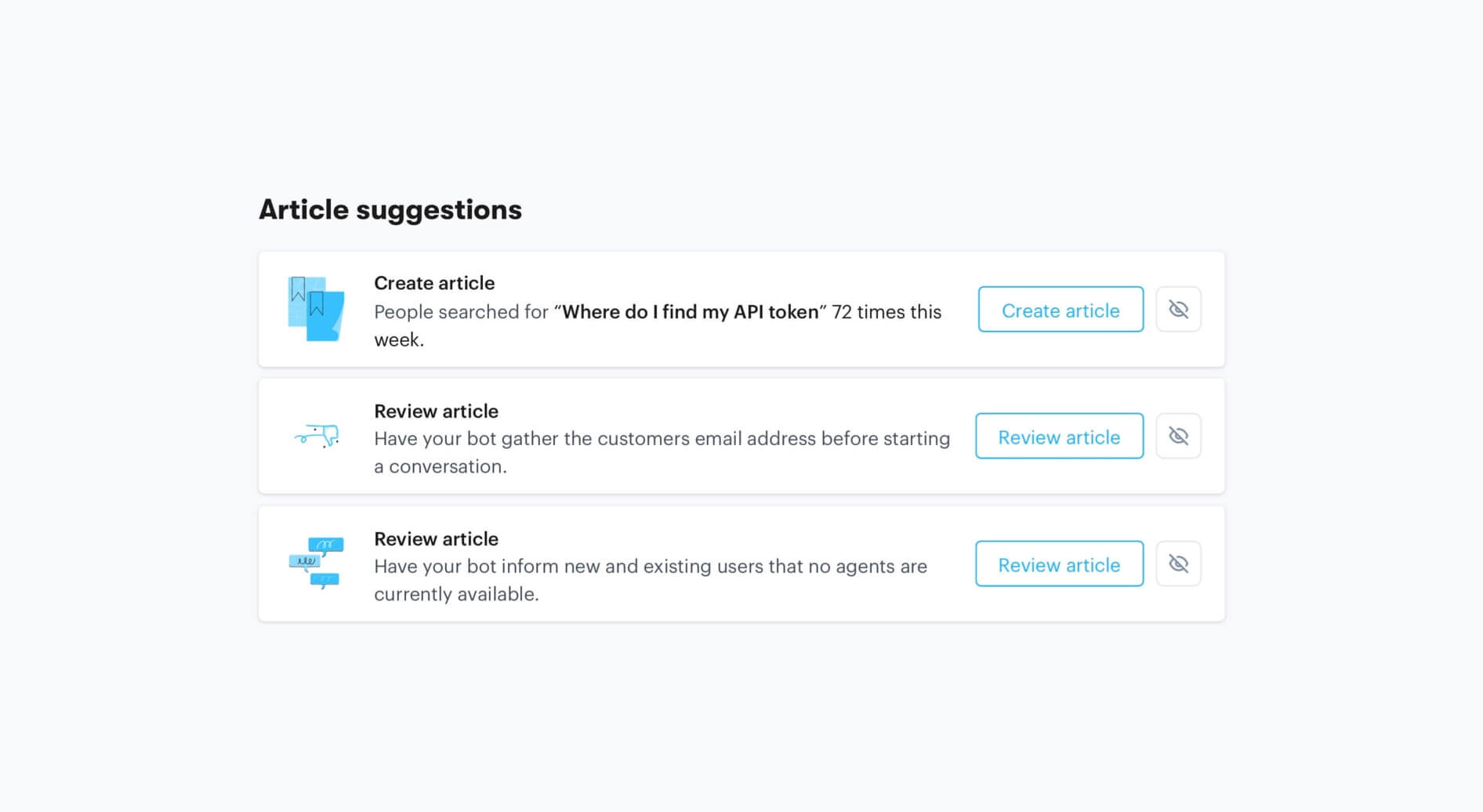 Overview
A quick look at how your Knowledge Base is performing.
Article performance
Identify your most popular articles by pageviews and ratings.
Search report
See what your customers are looking for and if they're able to find it.
Article suggestions
Our AI-driven system suggests the best articles to create to give customers the help they need.
We're not stopping there
We've included even more easy-to-use features to make sure you have everything you need to build and manage a high‑performing team.

Business hours
Allows you to see how your team performs during the hours they're actually working.

Custom dates
See your reports over different time periods with our calendar control.

Timezone configuration
Set your timezone to ensure that metrics are tracked correctly.


Custom views
Take control with your own custom reporting views to see only the data that matters to you.


Data export
One click data export to XLS & CSV for all your spreadsheet needs.


Printable reports
Beautifully formatted printable views of all your reports.
2,000 companies and 10,000 people build better customer experiences with Groove




Start free trial