Founder Chad Keck had used Zendesk in the past, but found that it wasn't a great fit.
"Frankly, it's far too complex. Zendesk has added feature after feature after feature, but they don't do any of them particularly well. It was also way too expensive for what you get, and it took too long to do simple tasks like opening and closing a ticket."
Chad wanted a simpler solution for Promoter, so he decided to give Groove a try.
"Right away, it was obvious that Groove was much, much simpler to use. The workflow looked and felt just like email, and it's plainly obvious what the user has to do. We wanted an app that got out of our way and didn't break the bank, and Groove is perfect for that."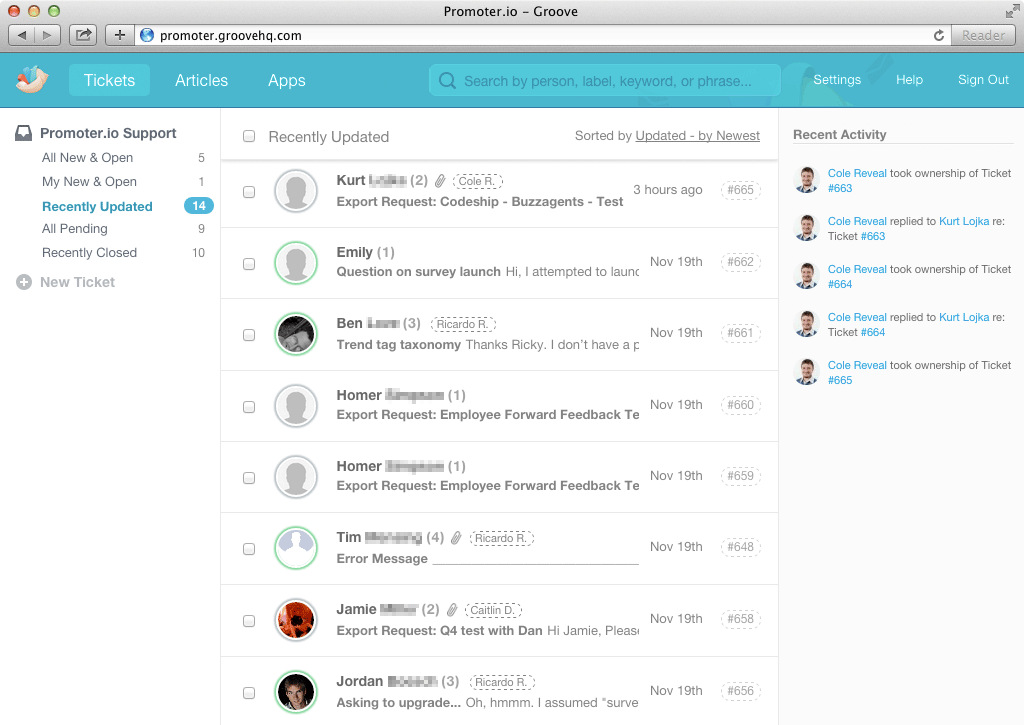 "We're focused on building our business, and we don't have time for enterprise software. We don't really care about lots of features; we just want a simple ticketing system that works dependably so that we can provide quick support to our customers and get back to work."
Chad Keck,
Promoter.io