Proposify and Groove
Proposify uses Groove to cut down on support requests.
How Proposify cut down on support emails by 30% with Groove
Proposify was born when co-founder Kyle Racki, a designer, realized that none of the proposal tools out there were right for him. He had a vision for a proposal software that would be beautiful, functional and help other designers win business.
Soon after, Kyle and co-founder Kevin Springer sold the design agency that they had built together, and decided to work on Proposify full time.
The company has grown quickly, getting the attention of agencies and service companies all over the world.
To support those customers, Proposify needed a customer service tool that would keep up with their growth.
They also had a goal…
"One of our biggest priorities was cutting down on support requests," says Kyle. "We wanted to make it easier for our customers to help themselves."
As soon as the team tried Groove, they were hooked. Along with the support widget, automation features and customer service metrics, Proposify uses Groove's Knowledge Base software to give customers self-service support, 24/7.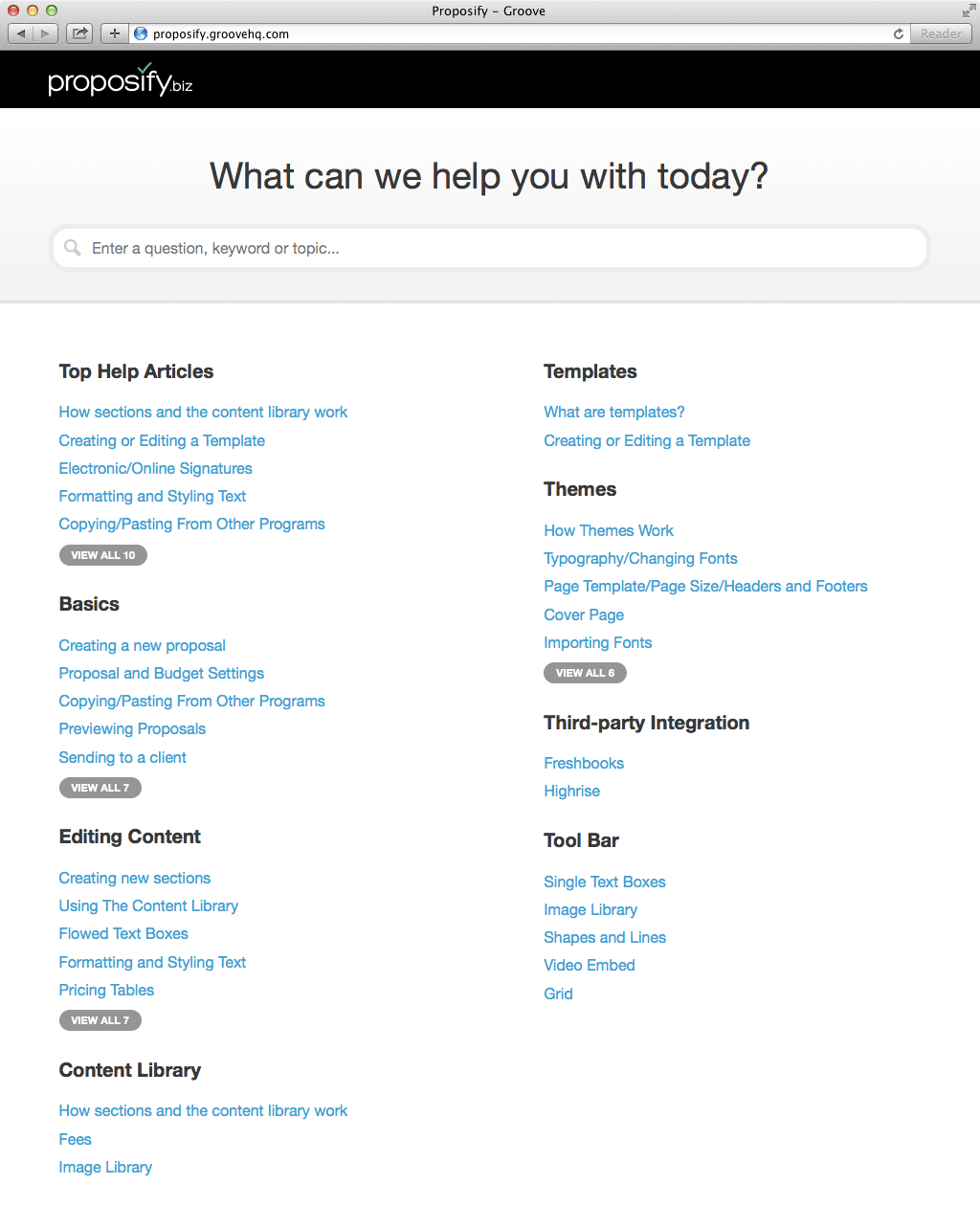 By offering detailed answers — with plenty of visual guidance — to common questions, Proposify can help their customers help themselves, without needing to send the company an email.
Empower your customer support team