A Simple Widget That Delivers 24/7 Customer Support
Add FAQs to every page of your website and let your customers help themselves instantly.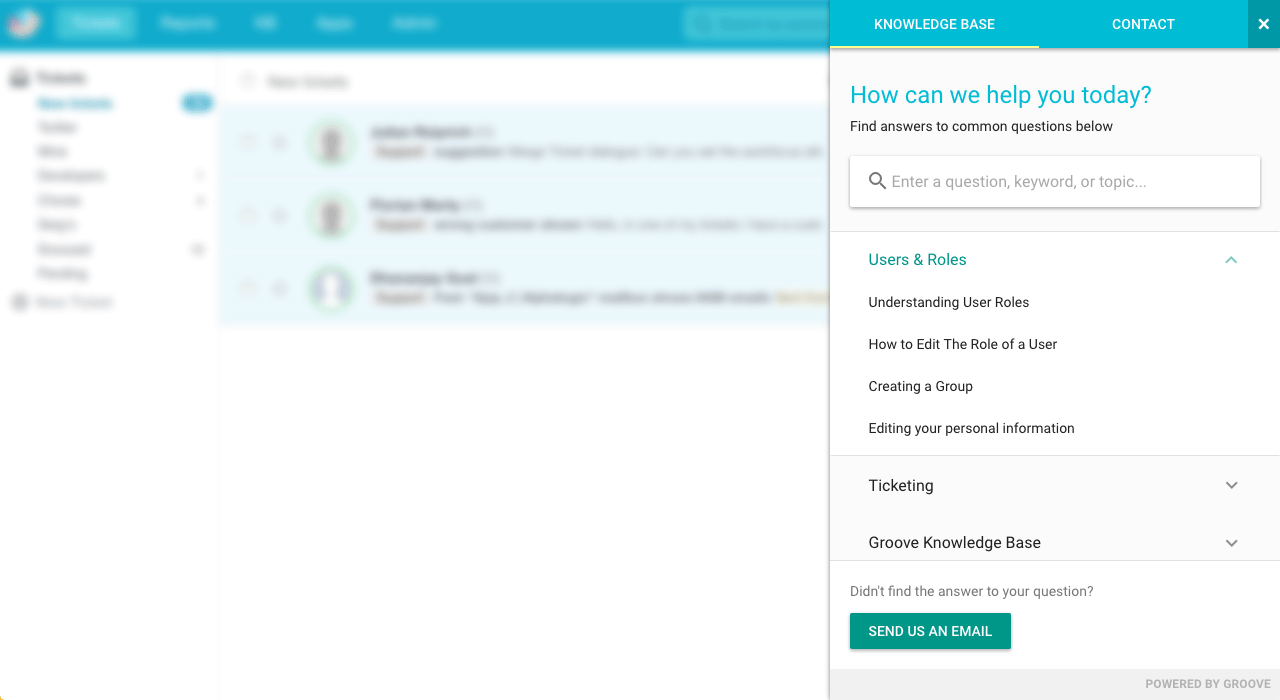 Cut down on support emails and calls.
Make it easy for your customers to find answers to FAQ's
Put your knowledge base everywhere. Your support widget gives your customers access to all of the FAQ's from your Groove knowledge base, getting even more value from the content you've already written.
Answers, instantly. Searchable answers deliver immediate support to your customers, with suggested articles from your knowledge base appearing as the customer types.
Easier on your inbox. Self-help support means that your customers can easily find the answers that they need without having to email you. Easier for them, and easier for you.