A simple support widget that's always
where your customers need it most

Groove's customer support widget is quick to install, totally customizable and makes it easy for your customers to get help.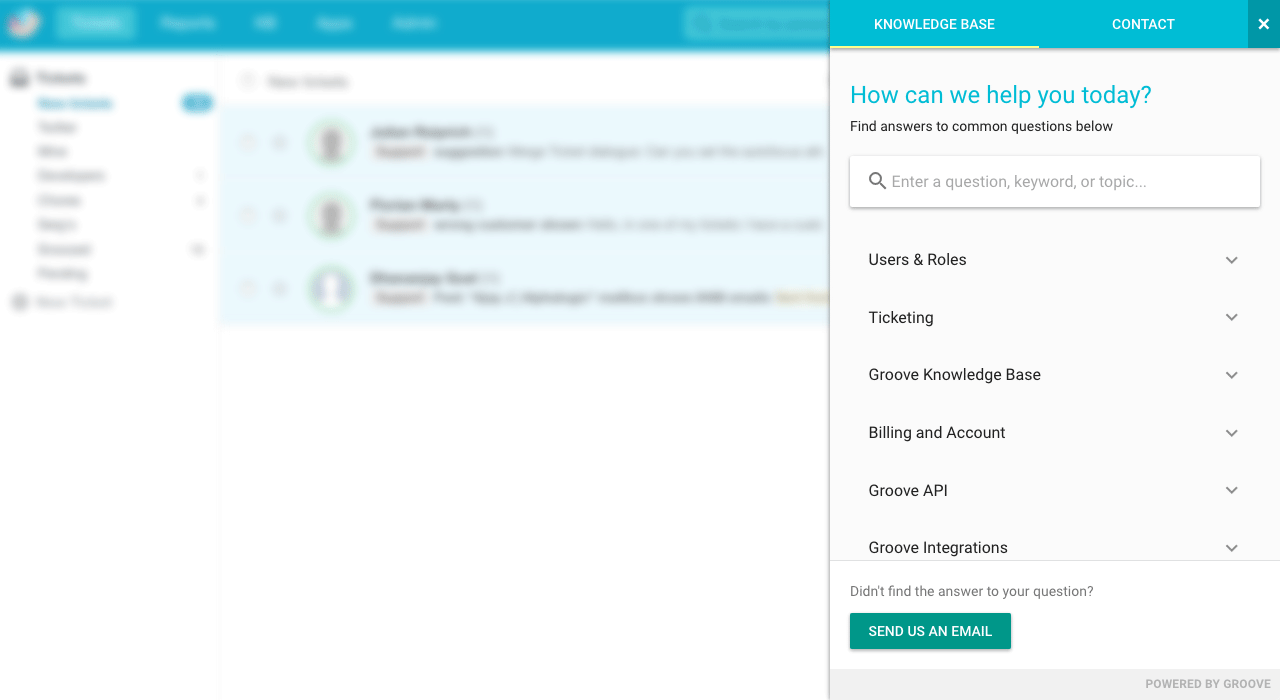 Customizable Support Widget for Your Website
Let your customers help themselves (or contact you if you they must)
Reduce Support Emails With On-Page FAQ Make immediate self-help support easy and available 24/7 by adding searchable FAQs to your widget.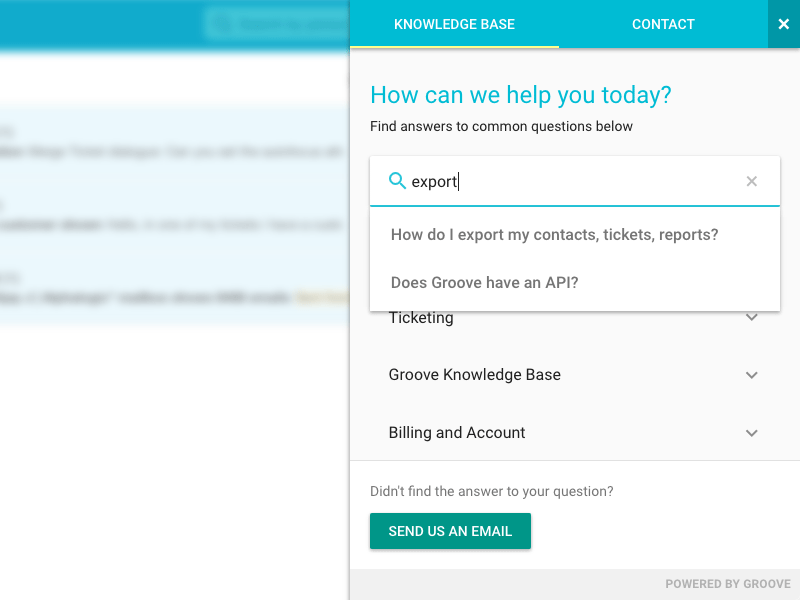 Put a Contact Form On Every Page An on-page contact form means gives your customers answers to their questions with just a couple of clicks.
Now, Seamlessly Integrate The Best Live Chat Software We've partnered with Olark to add the best live chat service on the market right inside Groove's support widget.