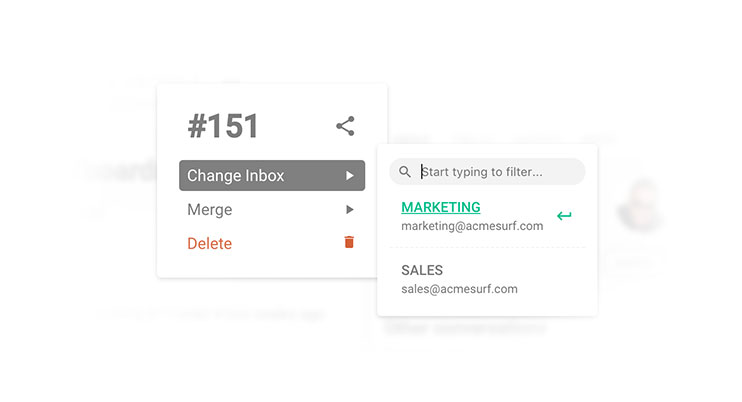 Groove 2.0: Almost Ready. Almost.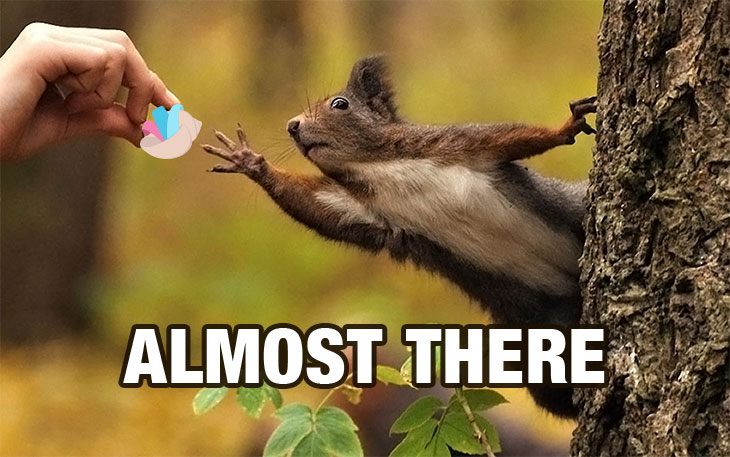 We're still plugging away on Groove 2.0 and we've almost got it ready to use. In this week's release we have updates on desktop search, navigation, and ticket actions. Keep on reading for the notable highlights from this release and what lies ahead for us in our journey towards 2.0.
Desktop Search & Navigation
Search and navigation are obviously two central pieces to any ticketing system and we've been making great progress laying the foundation for both.
Search Foundation
We've been working on getting our current mobile search functionality in a usable state on desktop. This means we can now activate searching and filtering, type and submit searches, and navigate to/from search results.
In short, let there be search!
Left Navigation Menu
Our work on the left navigation menu is actually a two-parter. We've finished up part one, which is to get the basic navigation functionality from mobile working on desktop. This includes things like navigating between folders and search filters, switching between mailboxes, and the correct folder being highlighted based on where you currently are.
(NEW!) Top Folder Navigation
Let's face it, most people really only need to work out of a few select folders and the rest can end up cluttering your workflow. Enter the top folder navigation and the ability to view your most important folders right there.

Clutter and distractions begone!
Ticket Actions
What good are tickets without actions? We're working on getting all of the available ticket actions working on desktop and tweaking the UI so it's as quick and easy as possible to get to the actions you need.
"More" Actions Modal
We tested layouts displaying all actions at the top of the page, which ended up being too cluttered, and so we are back to hiding the secondary actions behind a dropdown.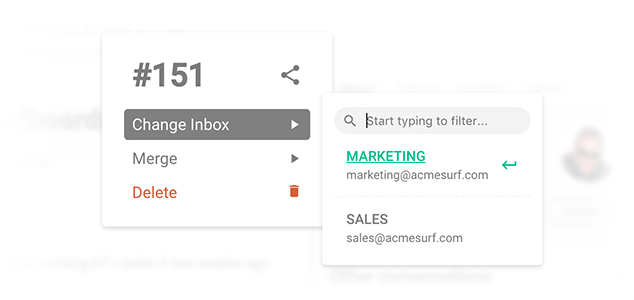 So far the functionality we've added to this dropdown modal includes a delete ticket action and the ability to move tickets to another mailbox.
Moving Tickets Between Mailboxes
Yeah, this is pretty self explanatory. But hey, moving tickets between mailboxes is working!
(NEW!) Bulk Snooze
This is a big one. If you've ever wanted to snooze more than one ticket at a time, well you are now in luck — snooze has been added as a bulk action and you'll be able to snooze tickets until your heart's content. 😴 💖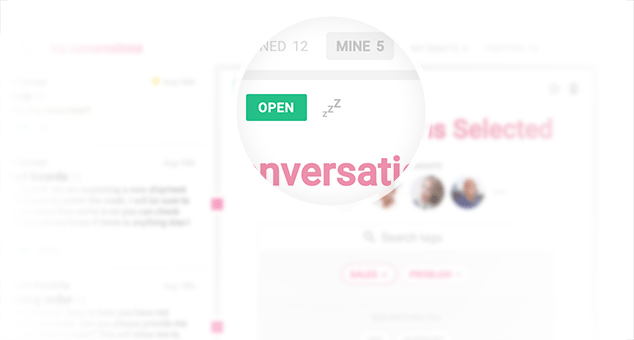 Moving Right Along
Our next release is going to be all about the new reply and note forms on the ticket page. We think you're really going to like what we have in store for you there, so stay tuned!
---
Have any thoughts you'd like to share with us? Good jokes? We'd love to hear from you!