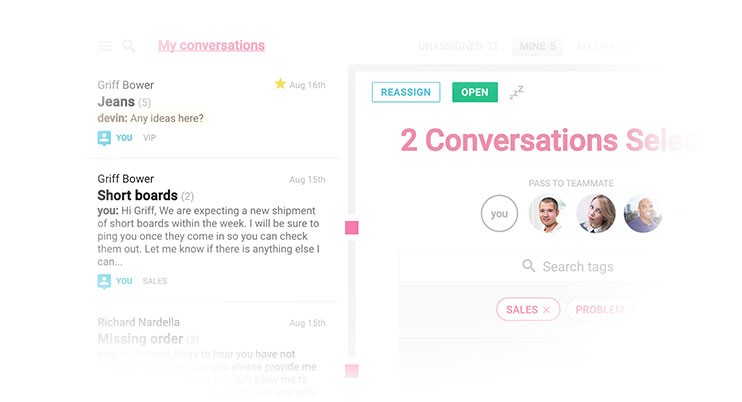 Groove 2.0: It's Alive!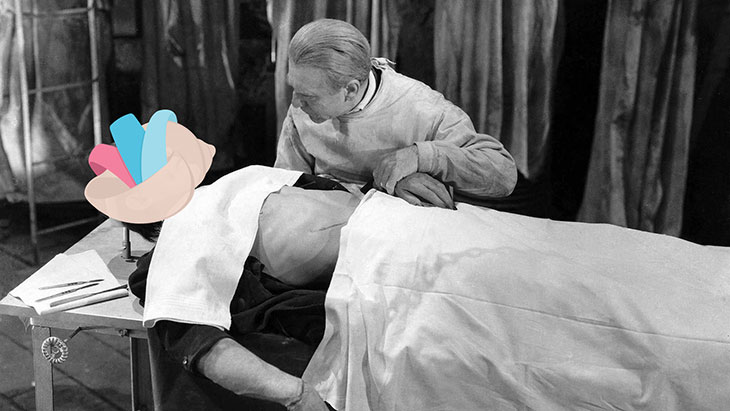 We're excited to say that we've been making great progress on Groove 2.0 and this week's release is all about ticketing. Check out the details below for some of the highlights and more about what's coming next.
New on Groove Mobile
Before we dive in, we have one quick Groove Mobile update worth mentioning: editing ticket subjects!
When you're viewing a ticket on mobile, now you can tap the subject line at the top of the page and it becomes an editable field that you can change before responding to the customer.
Ticket Page Design
Things may look a little different, but our goal is still to keep things as simple as possible and help you breeze through your tickets.
New Snooze Modal
If you're a fan of using our Snooze feature, then we've got a nice surprise for you. The new Snooze UI makes it easier than ever to snooze your tickets and now you will have the ability to… wait for it… set custom snooze times using natural language to enter in any date/time combination.
For example, you can just type "next Monday at 9:37am" instead of clicking through a calendar to select a date.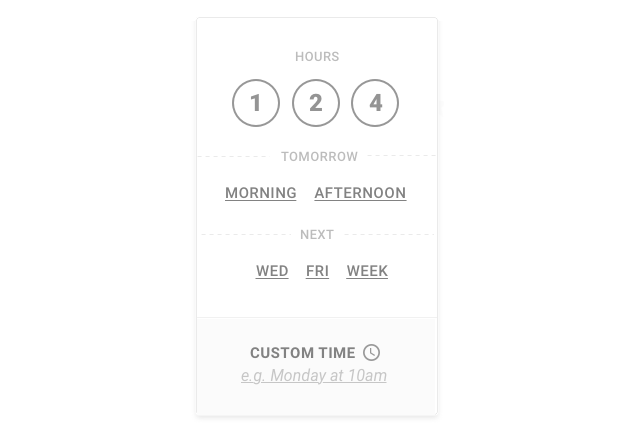 Ticket State Toggle
We've polished the UX around toggling state changes for a single ticket when on desktop, which basically means we're making sure the folders update correctly, the next ticket renders, and so on.
Desktop Delete Ticket
Similar to toggling state changes, we've also polished the UX around deleting a single ticket on desktop.
New "Customer Card" Sidebar
One of the things we're really excited about are the new customer cards. Now more than just a plain old sidebar, we've polished the design to help you get the most out of this valuable real estate.
Desktop Bulk Ticket Functionality
Bulk ticket actions have been the name of the game for this release. So far we've taken the following bulk features you know and love from the legacy version and Groovified them for 2.0:
Selecting tickets
Toggling ticket state
Tagging tickets
Starring tickets
Assigning tickets
Deleting tickets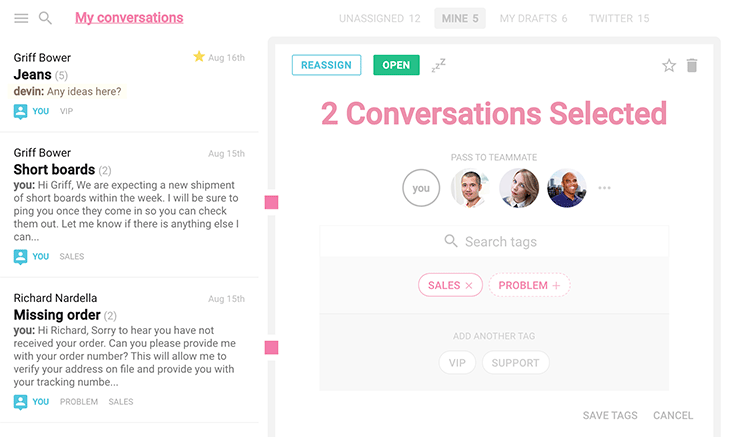 In addition to those, we've also cooked up a couple of new features we really think you're going to enjoy:
Modifier Keys for Selecting Tickets
Selecting tickets can now be done with mouse and modifier keys, meaning you can control+click to select one ticket, or shift+click to select multiple tickets.
Bulk Customer Cards
You know those new "customer cards" we mentioned like a minute ago? When multiple tickets are selected, you can now see the cards for all customers associated with the tickets you've selected, so you have all the information you need all in one place.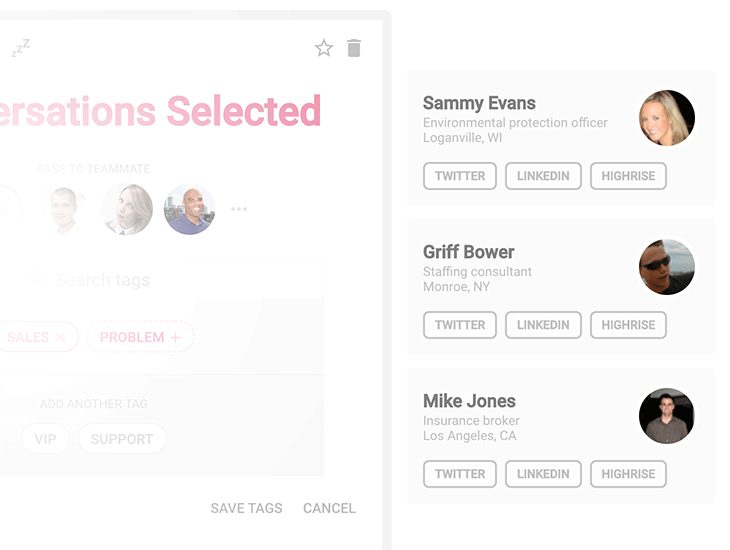 Coming Up Next
Our next release is going to shift gears to focus on navigation improvements and getting our mobile search functionality working on desktop. Onward, ho!
---
Have any questions, feedback, or words of encouragement? Please reach out at anytime! BTW you look nice today.