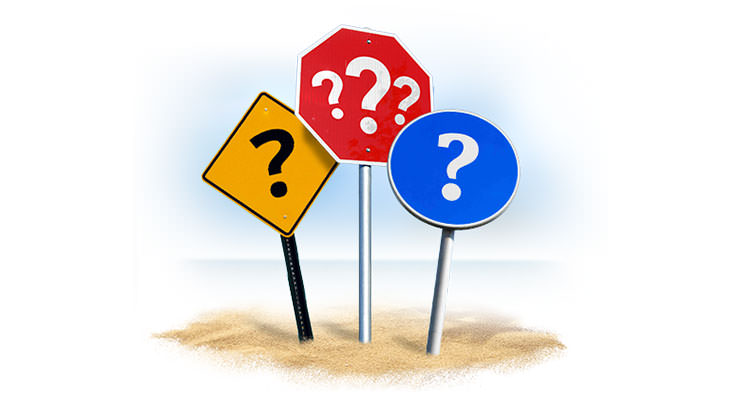 Friday Q&A: How do you deal with
people copying you?

Every Friday, we're answering your questions about business, startups, customer success and more.

Happy Friday!

This week's question is: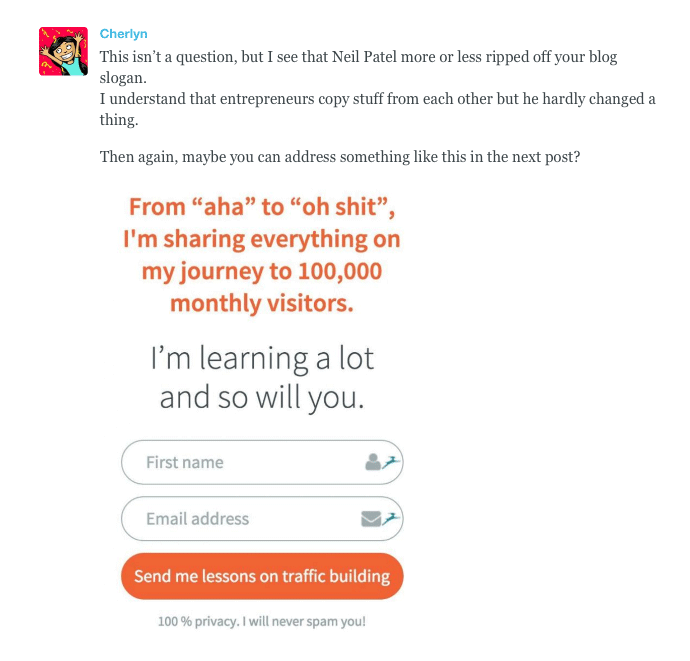 A mentor once told me that if you do anything noteworthy in your life, people will copy you.
And if nobody ever tries to copy you, then what you're doing probably isn't all that successful.
I've found that to be true, as I seem to get an email every couple of weeks about people using our copy or design somewhere around the internet.
First, I'll address this specific scenario, as it comes up often: in Neil's case, he actually went about it really well: he credited us for the copy on his blog, and says plainly that the reason he's using it is because he likes it so much.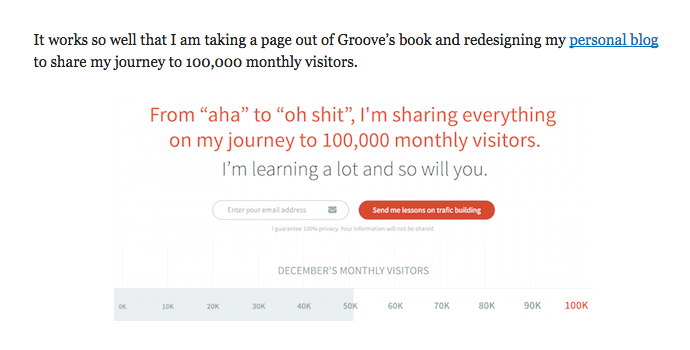 I don't begrudge Neil at all for doing this, and in fact hope that our approach is really successful for him, as he's delivered plenty of value to us. We've read his blog for years, have gotten a lot from it, and also got tons of valuable insights (and traffic) in our interview with Neil on our blog.
But to go beyond this example, I think it's important to understand something about people copying you: it will happen, and if you're a small business, there's no point in you trying to stop it.
It's alarmingly easy to waste huge amounts of time and money trying to get people to stop copying you. And ultimately, in almost all cases as it pertains to readers of this blog, it won't matter.
People that copy our blog aren't taking any money out of our hands. They're not decreasing the size of the slice of the pie that we get. It simply doesn't matter enough to worry about.
If you focus on doing the very best job you possibly can at growing your business and building an amazing experience for your customers, people will see your success (especially if you're transparent about it) and they'll copy the things that you do. It will absolutely happen.
Personally, I'd rather give them my blessing and wish them success than waste time, money and attention trying to stop them.
Send me weekly updates about Groove's Friday Q&A
Thank you for subscribing!
Your Turn: Ask Groove Anything
I'd love for this new weekly segment to be successful, and provide a valuable repository of answers from our entire community for entrepreneurs everywhere.
To do that, I need your help.
Here's what you can do to get involved:
Ask questions. Post them in the comments of this post, or Tweet them to us at @Groove.
Answer questions. Every Friday, we'll post a new Q&A segment. If you have anything to add or share regarding any of the questions asked, jump in! Many of you are far more qualified than I to speak on some of the topics that people ask me about.