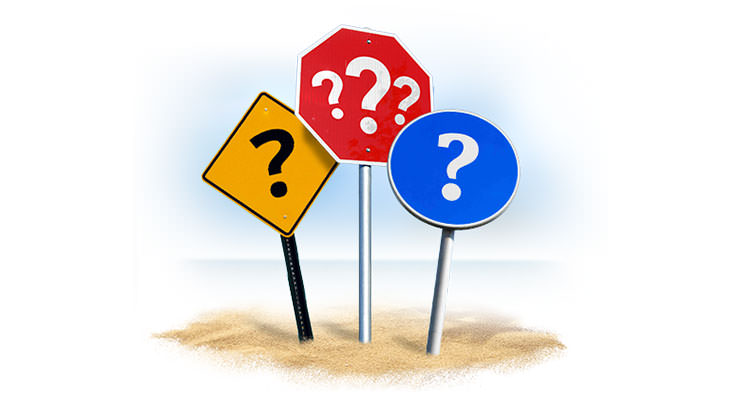 Friday Q&A: 3 Simple but Important Pieces of Advice for First-Time Entrepreneurs
Every Friday, we're answering your questions about business, startups, customer success and more.
Happy Friday!
This week's question comes from Stephen, who asks:

I've given this question a lot of thought over the last few years, and truly, there are hundreds of lessons that I've learned that I wish I knew when I started.
Really, that's how this blog started. I wish I could've read every single post on day one.
But many of the lessons are from mistakes that need to be made to truly learn from.
If I had to pick three pieces of advice that have made a massive impact on me and that anyone can implement as a first-time entrepreneur, it'd be these:
1) Talk to your customers every single day. It doesn't matter how busy you are, this is priority #1. If you don't, you'll lose sight of your product, what people really want from it, and whether or not you're delivering that.
2) You don't get what you don't ask for. Partnerships, discounts on expensive software, guest blog posts…none of these happen without you having the courage to ask for what you want. And if you can't afford something, don't be afraid to get creative about it.
More on asking for things and being creative.
3) Make time to learn new things. Read. Understand every part of your business, even if it's not your "job." For example, you may be farming out accounting, but understanding what your accountant is doing will help you pick the best vendor for the job and just understand your business more deeply overall.
More on reading (books and blogs).
What about you? What do you wish you could tell yourself when you were first starting? What do you wish you could tell any first-time entrepreneur?
Let me know in the comments below.
Send me weekly updates about Groove's Friday Q&A
Thank you for subscribing!
Your Turn: Ask Groove Anything
I'd love for this new weekly segment to be successful, and provide a valuable repository of answers from our entire community for entrepreneurs everywhere.
To do that, I need your help.
Here's what you can do to get involved:
Ask questions. Post them in the comments of this post, or Tweet them to us at @Groove.
Answer questions. Every Friday, we'll post a new Q&A segment. If you have anything to add or share regarding any of the questions asked, jump in! Many of you are far more qualified than I to speak on some of the topics that people ask me about.