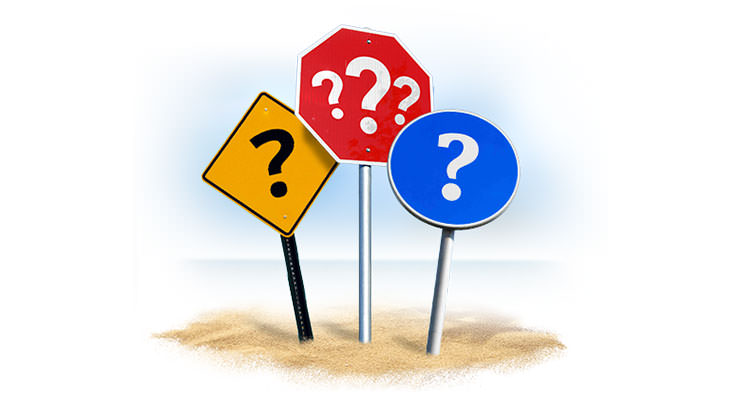 Friday Q&A: What's the best interview question to ask a remote job candidate?
Every Friday, we're answering your questions about business, startups, customer success and more.
Happy Friday!
This week's question comes from Alex, who asks:

This question, of course, is hypothetical; you need to evaluate a lot more than the answer to a single question in order to know whether you should hire a particular candidate.
But as the CEO of a remote team, there's one question I keep coming back to, time and time again, that I find to be very revealing.
I love to ask: "what does your work setup look like?"
As a remote team, we need to hire not just great performers, but great remote performers; people who can excel at self‑starting and self‑managing. A big part of that is being thoughtful about your workspace. If someone hasn't put much thought into their setup and works from their couch 100% of the time, or worse, "doesn't know yet," this signals that they might not be ready for a remote position yet.
There are a lot of right answers and very few wrong ones—we have folks working in everything from coffee shops to home offices to coworking spaces—but it's important to me that some thought was put into this, either from previous remote experience or in preparation for future distributed work.
What about you? What's your favorite interview question to ask, for remote candidates or otherwise? Let me know in the comments below!
Send me weekly updates about Groove's Friday Q&A
Thank you for subscribing!
Your Turn: Ask Groove Anything
I'd love for this new weekly segment to be successful, and provide a valuable repository of answers from our entire community for entrepreneurs everywhere.
To do that, I need your help.
Here's what you can do to get involved:
Ask questions. Post them in the comments of this post, or Tweet them to us at @Groove.
Answer questions. Every Friday, we'll post a new Q&A segment. If you have anything to add or share regarding any of the questions asked, jump in! Many of you are far more qualified than I to speak on some of the topics that people ask me about.