7 Blog Posts That Every Startup Team Should Read Right Now
These posts have made a big impact on our business, and they can do the same for you.
As a reader, it's not enough for a blog post that I read to just be good.
Or even great.
If I'm going to get real‑life impact from a piece of content, there's an x‑factor that the blogger can't really control: timing.
Great content has to hit you at the right time to be effective.
I've read a lot of posts and books that have changed my life… but not until months or years later, when the problem that the content addressed finally appeared front and center in my life.
Often, that means that I won't actually get value from an excellent post until I stumble back on it a long time after I first saw it.
And for that reason, when I read a post that seems like it's valuable, but doesn't resonate with me at the moment, I'll bookmark it. So that when the time comes, it's there. I'll usually go through and re‑read all of these posts a couple of times per year to see if my perspective has shifted.
Today, I want to share a few of those posts from my "someday" collection.
Some of them, I've read dozens—or hundreds—of times, and gotten huge value from.
Some of them have been added to the list in the past few months, and while they've been valuable, I know that they'll be more valuable in the future.
They cover a pretty broad swath of topics, and my hope is that at least one of them hits you at the right time today.
1) Startup = Growth
By Paul Graham
Certainly the most famous and iconic post on this list. I love Paul's take on what it means to be a startup. It's half reality‑check, half motivation, and I read this essay at least twice a year.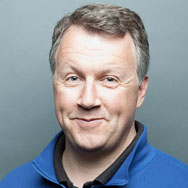 A startup is a company designed to grow fast. Being newly founded does not in itself make a company a startup. Nor is it necessary for a startup to work on technology, or take venture funding, or have some sort of "exit." The only essential thing is growth. Everything else we associate with startups follows from growth.

If you want to start one it's important to understand that. Startups are so hard that you can't be pointed off to the side and hope to succeed. You have to know that growth is what you're after. The good news is, if you get growth, everything else tends to fall into place. Which means you can use growth like a compass to make almost every decision you face.
2) Why Lead Velocity Rate (LVR) is the
Most Important Metric in SaaS

By Jason Lemkin

Most startup metrics are lagging metrics.

That is, they tell you what your performance was, whether that's a year ago, a week ago, or yesterday.

But few can tell you what your performance is at this very moment, and what that performance will likely look like in a week, a month, or a year.

That's why leading metrics are so valuable, and the one that Jason Lemkin outlines in this post—Lead Velocity Rate—is one of my favorites.
Follow other Core Business metrics of course — just understand they aren't as good. Sales and pipeline lag. MRR growth is important but minor variations can lead to huge modeling variances.

But hit your LVR goal every month … And you're golden. And you'll see the future of your business 12‑18 months out, clear as can be.
Read Why Lead Velocity Rate (LVR) Is The Most Important Metric in SaaS
3) Reconsider
Nobody really championed bootstrapping like the 37signals (now Basecamp) team did, long before it was cool.
And most likely, nobody champions it better, even today.
This was a case where the timing was right the very first time I read this post. I fell in love with it immediately, and it has influenced more than a few of the decisions we've made in the last several months.
It's a great corollary to Paul's post, and any founder considering taking funding should give it a long, careful read.
I wanted to work for myself. Walk to my own beat. Chart my own path. Call it like I saw it, and not worry about what dudes in suits thought of that. All the cliches of independence that sound so quaint until you have a board meeting questioning why you aren't raising more, burning faster, and growing at supersonic speeds yesterday?!

Independence isn't missed until it's gone. And when it's gone, in the sense of having money masters dictate YOUR INCREDIBLE JOURNEY, it's gone in the vast majority of cases. Once the train is going choo-choo there's no stopping, no getting off, until you either crash into the mountain side or reach the IPO station at lake liquidity.
4) A Surprisingly Powerful Mechanism for
Growing a SaaS Startup

There are a lot of things that many startups do without putting much thought into them.

Many of those things—even seemingly small ones—can actually have a big impact on your growth.

In this post, Tom Tunguz explains how a decision that many startups seem to make a "coin toss" decision on (when to charge customers for their subscriptions) can make or break your growth trajectory.
One of the single most effective tools SaaS companies can use in order to grow faster isn't tweaking the product in a particular way or implementing an AB optimization framework or adopting new marketing tactic. Rather, it's financial judo for structuring contracts and cash collection.

Cash is the lifeblood of startups. Cash empowers management teams to invest in all kinds of growth mechanisms. So, it's no surprise that maximizing a company's cash to invest in growth is a good thing.
Read A Surprisingly Powerful Mechanism For Growing A SaaS Startup
5) Don't Kick the Can Down the Road
By Fred Wilson
This is something that's been on my mind a lot lately.
And in fact, it was the nudge I needed to publish a post about decision-making that had been sitting in draft mode for a long time.
This post is short, but it's a really important reminder to startups to not dwell on difficult decisions.
I've been using this term a lot lately – "don't kick the can down the road". There is always a desire to push the hard decisions out. I find myself urging entrepreneurs and CEOs to make that hard call today and take the poison and move on. It's hard for leaders to make this choice largely because of fear of the other things that will come along with that hard decision.
Read Don't Kick The Can Down The Road
6) Build a Growth Machine Like Andy Johns
By Lauren Bass
I love posts that distill complex systems into actionable step-by-step guides, and this one does it better than most.
Lauren takes a concept that scares a lot of people—quantitative marketing, as executed by one of the best in the business—and breaks it down into a process that literally anyone can follow.
This post came at an important time for us last year, and I've found myself sending it to a lot of people who ask me for advice on systematic growth.
The Aha! moment is important. It's that critical point in time when your user "gets" your product, when he experiences and truly comprehends its value. And once he "gets" it, you're in good shape because before that point, he didn't really have a reason to stick around.

With some smart data analysis, Facebook's growth team discovered its Aha! moment, realizing that if a new user got to 10 friends within 7 days of signing up, they became hooked. And so they focused on getting each new user to have at least 10 friends within their first week of using Facebook as quickly as possible.
Read Build A Growth Machine Like Andy Johns
7) 43 Lessons Growing From $0 to $1+ Million
in Revenue, Twice

By Joseph Walla

When I come across these long list posts of "lessons learned growing a business", I have a simple litmus test for whether to take them seriously or not: if I find myself vigorously nodding my head, chuckling or groaning to at least a few of the points (because they resonate so deeply with me), then there's a good chance I should take the other lessons to heart.

I knew within the first five lessons in this post that it was going to be a great one.

I've re-read it many times, and often find myself agreeing with more and more of it as we get farther along our own startup journey.

Everyone should read it. Not all of the lessons will make sense or feel relevant now, but this post becomes more and more useful over time.
Charge for your product as soon as possible. Really.

Every founder I talk to has a good reason for not charging for their product and it's usually a bad reason. I remember office hours with Paul Graham. We explained that we were focusing on product now, but would focus on revenue later. He was confused, that somehow we saw a tradeoff between focusing on product and focusing on growth. Building product should equal growing revenue. People show they value your product by paying for it.
Read 43 Lessons Growing From $0 to $1+ Million in Revenue, Twice
What Are Your "Someday" Posts?
I hope these posts help you, wherever in your startup journey you may be.
I'd love to know: what are the posts that you've bookmarked and find yourself coming back to, time and time again?