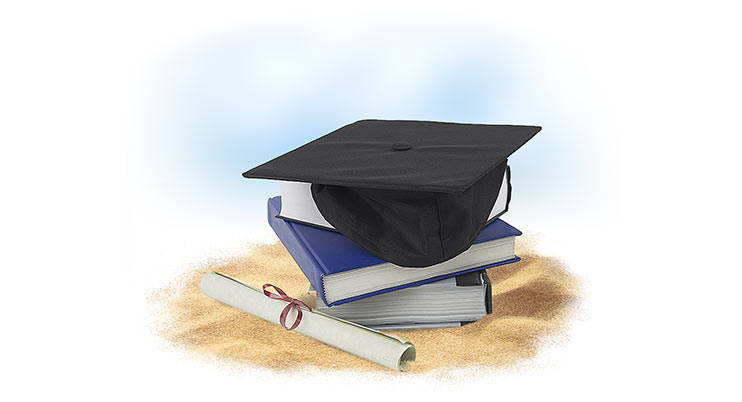 Ready to Build a Profitable Content Marketing Machine?
We're launching our most powerful content marketing initiative ever.
A week ago, we published the terrifying story of how our business nearly died.
We were running out of money, and we were scared, frustrated and confused because nothing that we did seemed to be working.
(If you missed it, read the full story here).
And then on Monday, we shared the moment when everything changed for us. The one when we stopped our marketing for two months, regrouped, strategized, planned and went all-in on content marketing. That led us to a very different place.
Today, we've used our content marketing system to build a $5M/year company that brings us hundreds of thousands of readers each month, features in top business publications all over the world, and most importantly, thousands of paying customers.
(If you missed part two, read the full story here).
Now, if you've ever wanted to make content marketing work in your business, we have a special invitation for you.
For the first time, we're going to be teaching a small group of businesses our exact process for content marketing, including things we've never shared on this blog before.
Here's why…
Why We're Building a Premium
Content Marketing Course

Earlier this week, we asked many of you to let us know if you'd be interested in a paid content marketing course that goes beyond everything we've shared on this blog.

Something for those who don't have time to read 150+ blog posts, and just want to be taken by the hand and led through the process of building a profitable content marketing machine.

We expected there to be some interest, sure.

But the 500+ responses that we got, frankly, shocked us.

We asked, "what do you struggle with in content marketing?"
In a word, motivation. Writing any sort of content (website content, blog post, etc) is one of those things I always seem to procrastinate on doing.

Dave
Where the heck do you spend your time? Why does it seem like everyone else is winning and knows the silver bullet?

Mike
My own fear that I'm not good enough — I've read so much on how to do it but whenever I put a post together, it doesn't come out like the posts on blogs I enjoy (like groove). So I re-write it, and re-write it again and eventually give up on it because I don't think it's good enough.

Vicky
Not getting enough traction. I can create the content, no problem. Is it the right content? I think I'm on the right lines… But I'm not pulling in the subscribers & converting them into paying customers.

Tony
The biggest challenge that we face is to create content that our readers / visitors would absolutely love. Also, our conversion from blogging is less than 0.1% and want increase it significantly higher. We've tried paid ads however we're spending more money than we 're making

Samay
Topic development is probably our single biggest challenge right at the moment. Our ideal customers are enterprise-level marketing managers but as none of us are enterprise-level marketing managers (although one of us has been in the past) it's easy enough to come up with one-off topics but we've struggled to find a cohesive story to tell or theme to work with long term.

Millie
Probably making the decision to prioritise it. Having read your blog over the last few years, I am so impressed by how you have done it and know that it would be great for us to use the same techniques, but something always gets in the way.I also seem to struggle to find an area of topics that is cohesive enough and yet diverse enough to hold the interest of an audience.

Alexander
Our writing is relevant but it's not connecting with users. Our product is a newcomer in an established market dominated by huge vendors. Our current content marketing is aimed at prospects who are searching for solutions that our software solves. We have tried writing ahead of the curve to connect with early adopters, and have attempted the usual "top 5 things that…" with little to no engagement.

Tod
Knowing where to start — and being completely honest, getting things moving. There is a deluge of advice from literally hundreds of people online which can actually hold you back from just getting going. I think it's about a latent fear of picking the wrong "advisor" and spending time and money on their approach only to find it doesn't work. So — instead of committing to actually doing something, it's easy to just find another advisor (and another and another) and keep reading but never start doing!

Mark
It quickly became very, very obvious: this is a huge struggle for people.
And having lived through the process ourselves, we know how hard and frustrating it can be to not really know exactly what to do in order to build a profitable content strategy.
So we're going to show you.
Introducing Content Marketing Mastery
Content marketing has created a ton of opportunities for us.
We've been mentioned in some of the biggest news outlets on the web, asked to share what we've learned on stages all over the world, and even had huge case studies written entirely about our strategy.
But that's not what this course is about.
If you only want fame and press mentions, just go read our blog. Seriously.
If you do nothing but the tactics we've covered in our blog over the last three years, you will publish content that stands out and gets you noticed.
But is that what you really want?
For us, the mentions are great, but they don't put money in the bank.
We're a real business, with a real product, and we need our marketing to actually drive real paying customers to us, and to keep them there.
And being able to succeed at turning your content marketing into actual business growth takes a lot more than standing out.
It takes a measurable, repeatable system that you can count on to drive traffic, leads, conversions and revenue, even while you sleep.
That's what this course is about.
By the end of the six weeks, you'll:
Deeply understand your audience and their pains, challenges and goals
Write content that's so unique, valuable, interesting that people can't help but click and read
Promote your content in smart and effective ways that get it in front of thousands of high-quality readers, even if you don't have any traffic right now
Convert those readers into customers to generate revenue for your business
If that sounds like an ambitious goal for less than a couple of months from now, that's because it is.
But we've already helped thousands of businesses achieve this goal, and if you're willing to put in the work, then we can help you do it, too.
Who Content Marketing Mastery Course Is For
Alright, here's the deal…
Content Marketing Mastery is NOT the only way to build a successful content marketing system from the ground up.
You could go the route that many businesses take, which is hiring a content marketing agency to build and execute on your content strategy for you. If you can find and afford a top-level agency (there are A LOT of bad ones out there which can do more harm than good), this can be a GREAT solution.
The problem for most businesses is that to retain a top agency to handle everything from end to end, you're looking at investing AT LEAST $10,000 per month (usually more).
OR, you could go the "free" route like we did, and spend years consuming every bit of information you can get your hands on, in books and online, and then test everything you learn until you finally fail your way to success.
That approach can work, too. We know because that's exactly what we did.
But the problem with that solution is that most businesses don't want to wait years to see results from their content.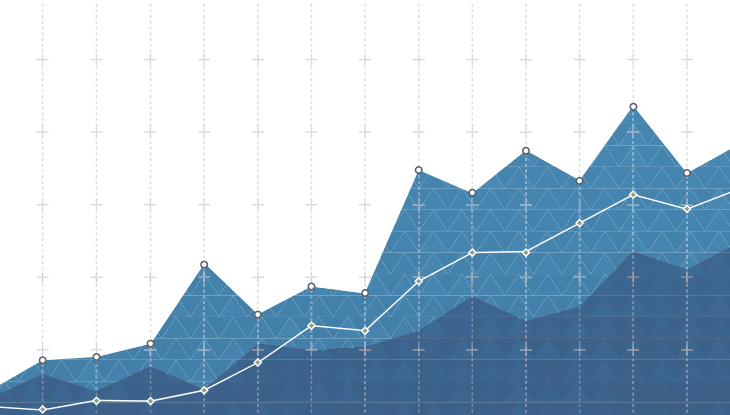 Content Marketing Mastery is for people who want to see results in weeks or months, not years.
And it's for people who can't spend $180,000/year on an agency.
But it's not built to be a cheap solution.
If you're looking for a magic bullet that will get you all of the results with no work, well, that simply doesn't exist.
And if you're looking for a solution that will let you make millions and sit on the beach in exchange for a $29 ebook, that's not what this is, either.
Content Marketing Mastery is for businesses who are serious about investing in a successful long-term content marketing strategy.
You must be ready to work hard and put in time each week to make progress towards your goal (and yes, we'll be there to keep you accountable for your success).
You must be ready to invest in getting the very best tools for content marketing (though we've secured exclusive discounts for CMM students with our content marketing software partners).
And if need be, you should be ready to hire the part-time resources you'll need to get your content produced if you don't have the time or ability to do it yourself (don't worry, we'll show you exactly where to find the best people).
What You Get
Here's what you'll get in this 6-week course:
6 weeks of video modules that will take you, step by step, through creating a profitable content marketing system

Worksheets, excel templates and word-for-word scripts for talking to customers, readers and influencers

Access to a private Slack channel where you can ask questions, get feedback and learn from fellow content marketers who are going through the same process as you
Interviews with outside experts who have built 7+ figure content marketing-driven businesses
A full year of support
PLUS, Lifetime updates to course content (whenever we add content to the course in the future, you'll get it)
Module 1: Your Audience

How to deeply understand your audience and their challenges even better than they do
By the end of this module, you will know exactly where to go to find highly targeted readers who crave your content (going FAR deeper than subreddits and industry blogs)
Private online discussion/Q&A

Module 2: Your Content

Get set up with a four-step process for creating irresistible content
By the end of this module, you will have your first great piece of content written and ready to publish
Private online discussion/Q&A

Module 3: Your Traffic (Part 1)

Learn how to promote your content in smart, non-spammy ways by building relationships that will drive traffic today, tomorrow and for years to come
We're revealing influencer outreach tips we've never shared on the blog before
By the end of this module, you will have started the relationship-building process with at least 20 influencers
Private online discussion/Q&A

Module 4: Your Traffic (Part 2)

Learn how to leverage other people's hard work in audience-building for your own benefit, and make them happy to help you do it
Understand what separates a no-brainer "YES!" guest blog pitch email from 99% of the pitches that get sent
By the end of this module, you'll have sent precise, designed-to-convert guest post pitch emails to 10+ blogs using tactics that most bloggers don't know about (and aren't willing to put in the work to execute on)
Private online discussion/Q&A

Module 5: Your Funnel

Automated email sequences deliver more "passive revenue" than almost anyone realizes, and in this module, we'll show you how to build and test an autoresponder sequence that's based on what we've learned from testing 50,000+ emails
By the end of this module, you'll have an autoresponder sequence setup that's pulling your traffic from your content and through your conversion funnel, toward real sales
Private online discussion/Q&A

Module 6: What's Next?

Once your system is built, the fun starts.
In this final module, we'll show you results from tests we've run that will help you optimize everything from your blog post titles to the "P.S" line in your autoresponder emails.
By the end of this module, you'll know exactly what to do next to turn your now-built content marketing system into a revenue-generating machine
Private online discussion/Q&A
The course starts on Monday, January 16th.
We're working hard to turn this course into the best content marketing course on the planet.
Because this is the first time we're opening this course to students, we're offering an introductory price of $799 for an individual seat (if you want to buy more than 3 seats for your company, email me: alex [at] groovehq.com to discuss group pricing). Next time we release the course, the price will go up.
Enrollment is now closed.
Money Back Guarantee
We've poured years of experience and learning, and many months of hard work into creating Content Marketing Mastery, and we want it to be the best course you've ever purchased.
If you're not happy with it, no problem. Email us within 30 days after you start the course, and we'll refund every penny you paid, no questions asked and no catch.
Questions?
If you have any questions at all, let us know in the comments below!