How Unbounce Built An
All-Star Customer Success Team

From The Ground Up

Learn the planning, recruiting and management tactics that Unbounce's first support hire used to build the team that keeps 10,000+ customers happy.

Customer Success might be the business buzzword of the day, but here's the deal...

The people who build great companies have always known that a successful business requires a focus on making your customers successful first.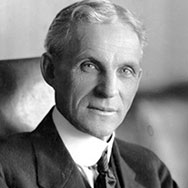 A business absolutely devoted to service will have only one worry about profits. They will be embarrassingly large.
We can talk all day about customer success strategies and tactics, but what about the logistics of actually building an effective customer success team?
Whether you're making your first hire or your 50th, this live webinar has you covered with actionable, proven tips that you'll use to plan for, hire and manage an all-star customer success team.
How do I know?
Because I'm teaming up with Ryan Engley, the Director of Customer Success for Unbounce.
Ryan Engley
Director of Customer Success at Unbounce
Ryan was the very first support hire at Unbounce, and was tasked with building a customer success team from the ground up.
Today, Ryan and his team are responsible for the success of more than 10,000 customers, and even at that scale, they STILL get results like this: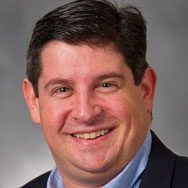 Everytime I've called, I've spoken with a live human being within 30 seconds. Everyone should be as awesome as your are at customer support. Your 'customer success' name is spot on!
In this webinar, you'll learn exactly:
How a customer success team fits within your company structure
How to define the roles and responsibilities of the members of your team, whether it's a team of one or one hundred
Who you should hire at different stages of your business, and how to train new customer success hires
How to evaluate your customer success team's performance
The best part? Ryan isn't just an expert in customer success; he's also a former teacher, so he knows how to distill this stuff into actionable takeaways that anyone can use.
If you've ever wondered how to make customer success a focus for your business, this webinar is for you.
See you there,
Len
Head of Marketing, Groove
---
The Details
How To Build An All-Star Customer Success Team From The Ground Up With Ryan Engley, Director of Customer Success at Unbounce
Date: Tuesday, November 17th
Time: 1PM EST (30-minute live workshop + live Q&A)
Spots: 1,000 (that's the maximum that GoToWebinar can hold, so reserve your spot now!)