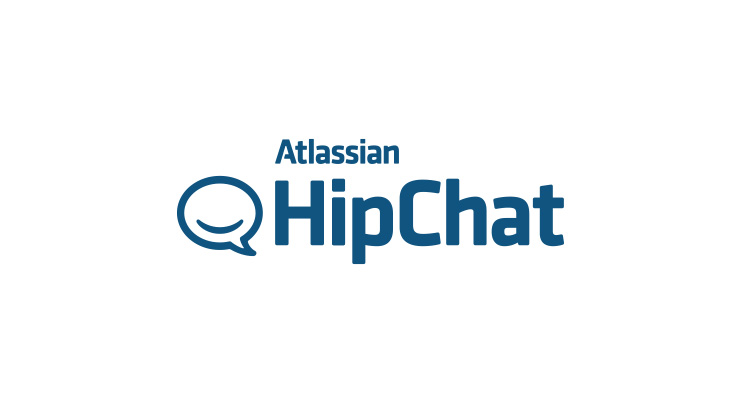 An Update HipChat Users Will Love
A few months ago, we ran a survey to learn more about what our customers wanted from Groove.
One question asked: Which apps would you like to see Groove integrate with?
While the question allowed for multiple responses, we were blown away to see that 65% of respondents said HipChat. That was the first-place winner by a factor of three.
And in our one-on-one conversations with many of you, we've heard the same.
You use HipChat. You love it. And you'd love to use it with Groove.
Starting Today, You Can
If you didn't know, HipChat is an awesome real-time group chat and instant messaging app. You can have group conversations, one-on-one chats, share files and a whole lot more. It's available via a web app, desktop client and native mobile apps. All in all, it's a really fantastic way for small businesses to communicate. We use it all day at Groove.
Our new integration bridges your Groove account with HipChat, giving you a seamless connection between customer support and your team's favorite communication app.
By enabling the free HipChat integration from the Groove App Store, you'll be able to get notified in a HipChat room whenever there's activity you need to know about on Groove.
It's totally customizable, and you can pick which mailboxes and events you want to get notifications for: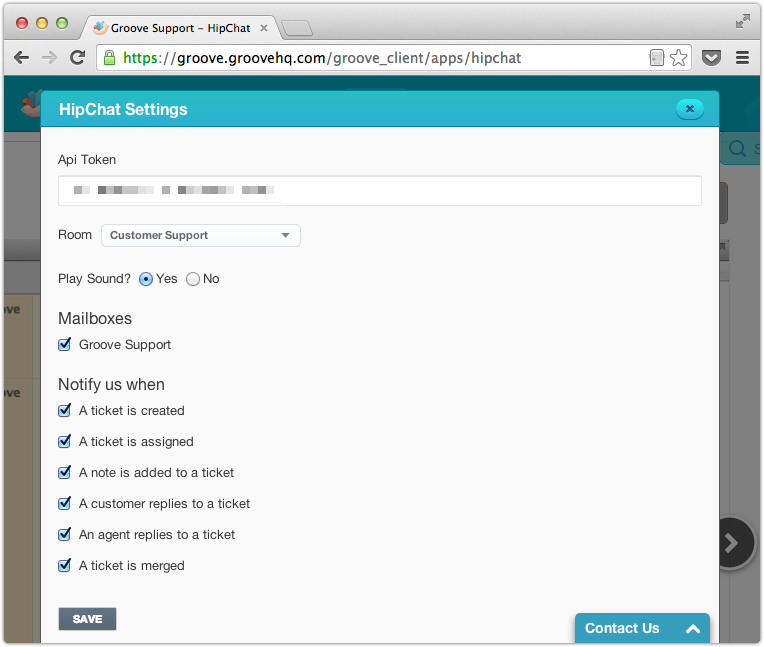 Steve at StatusPage.io, one of our early testers, noted:
"Integrating our Groove account with HipChat helps us respond to support requests almost immediately. This was an easy win for us in the Customer Happiness department."

The whole process is faster and easier, for you and for your customers.
And of course, social channels are integrated too, so if you've got Groove set up with your Twitter account, you'll see new Tweets right in your HipChat window:

Give the new HipChat integration a try, and let us know what you think!