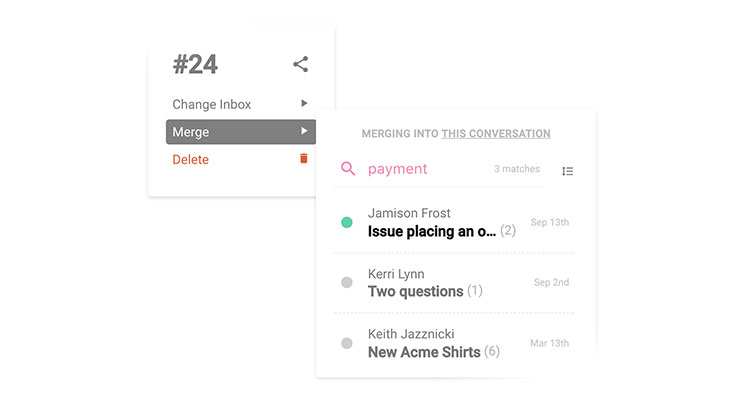 Groove 2.0 Update:
We're in the Home Stretch

All of the pieces for Groove 2.0 are coming together and we can see the beta just around the corner. In this week's update we have teasers to show you for the new reply form and ticket merging flow, as well details on what's left for us to work on before that glorious beta launch.
Desktop Reply Form Foundation
The new ticket reply form is definitely where it's at. The bread and butter. El grande burrito. We've been working on polishing up the design of the form and hooking it up to the existing code from the mobile app.

The basics of replying are done and now we're focusing on the little pieces like a more natural way of entering recipients, quick reassignments, and more.
Desktop Merging
With desktop merging comes a new, simpler UI that takes what we've done with merging on Groove mobile and brings it to the desktop experience.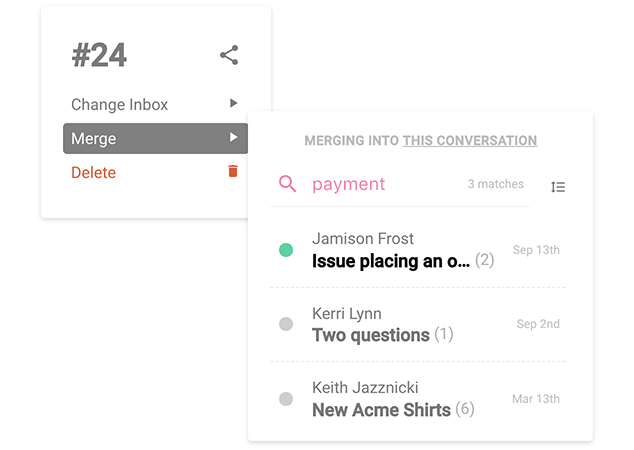 Bug Squashing
As they say, the only good bug is a dead bug, and these bugs be dead.
The Final Push
All that stands between you and the new Groove are just a few more features and a whole lot of polish.
Desktop Note Form
Notes are entirely new in Groove 2.0. We're making team collaboration easier and more like a chat, right there on the ticket.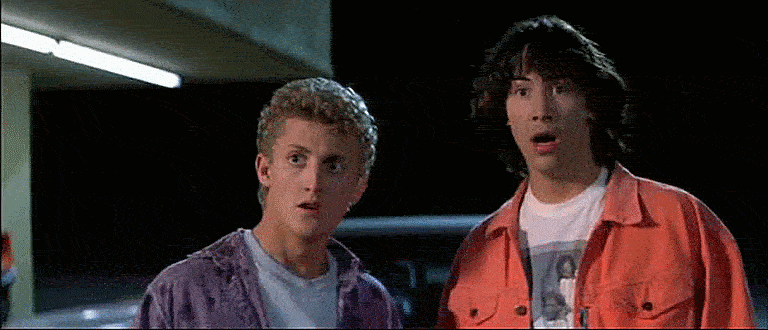 Undo 2.0
No new functionality here, but we will be bringing "Undo Send" to Groove Mobile and then unifying the experience across both mobile and desktop. Who's got two thumbs and is excited about catching typos before they send?
Desktop Canned Replies
Similar to desktop merging above, we'll be taking what we've done with canned replies on mobile and bringing that simplified UI to desktop as well.
Polish, Polish, and More Polish
We'll be working overtime to bring all of the pieces we've built together, as a single polished package. In addition to pushing pixels, we'll be fine tuning keyboard shortcuts, squashing more bugs, and oh so much more. Let the fun begin!
---
Like what you see? Curious about anything else we have coming up? Shoot us an email!